As we know by now, SpeedontheBeat.com is home for underrated/under-appreciated art. Sure, we cover the mainstream, but musically, I've made my name by covering artists people haven't heard of as often and helping to bring their message to my readership and those who appreciate tasty jams. Because of this, I asked Drizzle Sez to provide me with some of his most underrated artists. The following is straight from Drizzle's mouth to your eyes with a few interjections from your's truly. Unfiltered and unedited. Like PA is meant to be.
Drizzle: 
Well, first, we can't talk underrated without talking
Big K.R.I.T.
Why? Well, if you don't know by now, fuck you. Speed and I have talked K.R.I.T. on here for…a while. The Negus has put out quality work since, at least, 2010, and on a consistent basis.
There aren't too many artists out here that can say that and mean it. Listen to this taste of his discography and tell me that this brother ain't underrated. I dare you. This doesn't even have a lot of his mixtape shit.
Next up? SZA.
Now, I remember riding through the city with my boy Gay Kennie. And before you start saying I'm a homophobe, fuck you. Never that. Anyway, the city lights were just rolling by and this chill-ass music came on. And man, I just zoned. Like, legit zonedddddddd on it.
Speed: Everything about SZA just screams "amazement." So, if you're not up on her, do so. We already had Rem tell you she's legit. Drizzle just told you. Now, I'm telling you.
Drizzle: 
So,
"Warm Winds"
switches up and I'm hooked on SZA-onics. Her music made me get a Pandora account, even though I still think streaming is a scam. But, I got one just to find "music like SZA." And while people are riding Solange's wave (and I salute you because that album was solid–great even), 
A Seat at the Table
, to me, is no SZA. SZA is like Morgan Freeman. She could tell you she killed your entire fam and still have it soothe you. She could coo and
sang
about mass murder and you'd shed a tear over how fucking beautiful it is to hear her voice.
So, the Flim Flam of Streaming Music, to go on a tangent, provides a lot of Miguel and Alina Baraz. Shit, I thot (and yes, I spelled that right), I'd get a Kehlani in the mix. Then I realized–and I base this on absolutely nothing other than the idea that only spoiled rich girls and children want a gangsta–that she's pretty much a spoiled rich girl from Oakland.
Speed:
But,
You Should Be Here
was dope to me. Had Chance and BJ the Chicago Kid on it. Speaking of underrated, thoughts on Alessia Cara or is she too pop for you?
Drizzle:
Anyway, this morning, I finally heard
Coloring Book
all the way through for the first time.
Still a no for me, boss. And before the world gets mad at my opinions, let's just say this.
I'm curing–well, technically, treating–cancer patients with my technology. My opinion is better than your's. But, back to the show.
Speed: So, we've come to the final conclusion that you're still a no for Coloring Book. I'm not gonna stand here and stan for the album to try to "make you see the light." I don't fanboy over Chance like some folks out here do.
Drizzle: He has his moments, but I don't care. I have to sift through heavy amounts of ignorant co-stars–I think there are three tracks without a feature, I could be wrong–and blatant…just no, Chance. No. SZA…is the playlist in my house.
Now, Hopsin. If I had to pick a song to fight to? It'd be "Crown Me"–
Speed:
So, we're not gonna let me cape for Alessia Cara?
Coolio. Hopsin is a decent reason to skip the AC caping.
Drizzle: You can stan all you want. This is my list.
Speed: I'll stan at a later date. Plus, I've got to revisit Alina for a bit.
Drizzle: I see. Now, Hopsin. "Crown Me," "How You Like Me Now." 
If negi was still doing
AMVs
, every
DBZ
fight would have that. Hopsin gets the blood flowing. That's the end of it. Yeah, he gets played at times, but he's still a good person to have when you need to just fuck shit up.
We're gonna go a bit unconventional and talk
JusXJustice
next.
Now, we've talked about him through PA and elsewhere before. So, I'll keep it brief. But, when someone still bumps out my truck on a consistent basis–and considering how I am about music–you know he's someone you need to hear. Listen to tracks such as "Black Boy" and tell me, with a straight face, that you didn't feel something.
Now, I think the fact that the novelty of "having a good rapport" with an artist is bias-inducing. But, remember a few things. One, I hate you. I hate people. Humans suck. But, and I mean a big but–
Speed: Should I just start having ass GIFs on deck?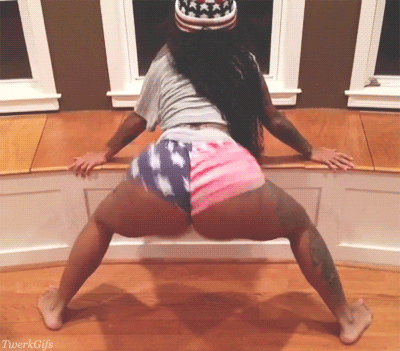 Drizzle: Proceed, even though I had images you could use. But, two, I like this guy. Think about that. His music is pretty dope. I'm actually a wee bit upset that we don't hear more of it. It's thought-provoking and easy on the ears. I'm looking forward to his next moves.
Now, finally, let's switch gears. Casey Lee Williams.
You may remember my thoughts on the RWBY Vol. 3 album. I was not kind. But…she showed no hard feelings and the actuality is that RWBY 3 plays in my truck at least once a day. And that's real. Girl speaks to my emotions, bruh.
Speed: As she should with that voice–
Drizzle: And I can't fucking wait until RWBY 4. Now, Speed, you wanna stan?
Speed: We already talked K.R.I.T. here, so I'm gonna put my cape on for a bit and talk Alessia Cara before we close shop. I still consider her underrated in some ways because you hear talk of "big voices" in music and you don't hear this young woman's name enough–even after helming a Disney movie theme song.
I first heard of her doing YouTube covers. I honestly didn't think about it too much. I thought she had a kickass voice, but that she was just like a lot of YouTube cover artists. They tend to not be able to float on their own. But, then I started hearing her original stuff, specifically her first mixtape, Four Pink Walls. The first half of Know-It-All, for those paying attention.
"Here" dominated a lot of 2015 with its FOGO vibes, its energy, that damn Isaac Hayes sample, and the whole shebang. But, most importantly, her vocals! If it were possible to fall in love just from hearing someone sing, she'd be one of those types for me.
Then, you get into her subject matter. It can be poppy at times, but overall? She shows maturity long past her years. Plus, and this is HUGE in music these days, she had a hand in every track that she's sung on the album. Not a single track on the album wasn't written, in some way, by her. There is not a single track on Know-It-All that didn't have some input from the young songstress.
Now, I don't stan over many artists. Most of the artists out here don't deserve all that sort of craziness. But, I'll cape for Alessia Cara. It's like–and I'm probably overreaching AF here–Beyonce and Amy Winehouse had a baby who started out doing Justin Bieber covers before realizing her voice was meant for so much more.
And with that, I hope you all enjoyed this auditory trip through greatness–and my caping. We've got more on the way, but life sometimes gets in the way. But, until next time, just enjoy the tasty jams.