(Ed. Note: Planet a/k/a Omar Newton debuts on SOTB.com with an interview with Baltimore's own Bill Carl Boomer)
"FUCK BILL CARL! FUCK BILL CARL!"
An odd chant to hear coming from hundreds of excited, energetic fans, all while standing in front of blinding show lights. As Baltimore-raised rapper Bill Carl Boomer would see it, everything is going according to plan. With the 2019 freshman release of DIE NOW!, the Baltimore based artist Bill Carl Boomer saw music take an interesting turn with the mix of fast paced melodies of punk music and edgy, hard hitting lyrics of alternative hip-hop.
Having an eccentric yet unapologetic delivery, we see Bill Carl push boundaries of trap music further and further with each release. Whichever way you lean, I think one word comes to mind before any is "ENERGY." When I approached Bill Carl Boomer for an interview, I was expecting nothing less than a loud music filled studio session to get to know him and his process. However, I was wrong to assume a hectic day. Instead, he wanted to sit, play a game of chess and simply talk. A relaxed and unexpected choice, but I happily indulged wanting to see the many layers of Bill Carl Boomer.
ON: On your most recent project "DIE NOW" you delivered an Alternative take on trap music one would say a darker more punk filled message and yet the most popular song is "VOUGE" an avant-garde Dance track highlighting the vibrant nature of house music but modernized to fit the Bill Carl sound. How do you feel about your fans embracing this different side of your music? Was this unintentional or can we expect more dance and house inspired music?"
BCB: It was intentional. I was trying to take the approach on more trying to "break your heart open" and to "break your heart open" you have to deal with rage and pain. You have to deal with stuff you don't want to deal with. So, once you bring that into light, then you can open up other things. You hide your positivity in your negativity.
Bill Carl then explained that the track organization was purposeful. He expressed that the placement of "VOGUE," a more lighthearted, vibrant track at the end of a dark project was strategic. He wanted to convey a message of having to face your demons in order to have a positive outlook on your life, choosing to end his pain filled project on a more jovial note.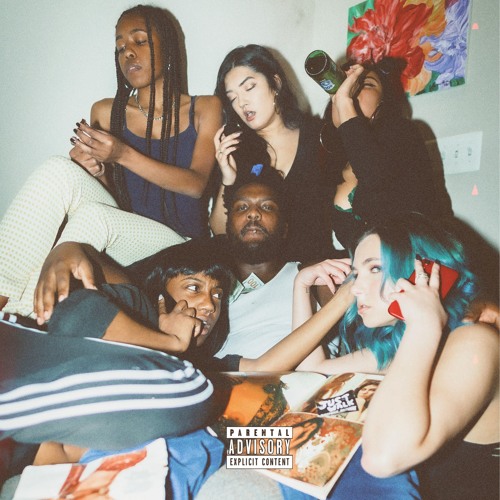 ON: The Bill Carl Boomer experience is best enjoyed when you follow your social presence and the events you host. You usually give snippets of unreleased content and even promote up and coming artists-where as other artists would use their platform to help themselves. What drives this fan-friendly approach?
BCB: You can't get where you want to be [at] without the love of others. You have to feel motivated by others. You wont get a genuine push in what you do unless you show a person actual love. I pride myself on learning from others and developing meaningful relationships that actually affect me.
With an inviting personality, Bill Carl takes the word "approachable" and flips it on its head. With every show and musical experience, he makes you feel as if you are the star of the show. This is heavily reflected in his interactions with fans and media; opting for a more personal marketing approach, instead of the often-seen mass media tactics.
ON: If you're familiar with the BCB brand then you're no stranger to your inventive marketing strategies. From your secret shows and their exclusive invitation system to doing whole sets of unreleased music to unsuspecting fans at your local shows. Do you have a blueprint as to how one navigates the chess match that is becoming a "successful" rapper–or are you studying an ever-changing opponent and adapting to every move of your competition?
BCB: I use a blueprint but I do study other people. A direct message means more than seeing someone in passing. I like having conversations that aren't music related, trying to learn about the artist or even commenting on the party we are in. That means more to me than constant conversation on business. I have always been personal and about showing my real self to people. I don't want everything to be about the internet or my personas. I live for the moment and I think that's more important than anything.
Bill Carl then expressed that he sees each interaction in his life as an opportunity to make lasting Impressions. Whether that be showing musical appreciation for his peers or offering a tender ear -he sees the artist to artist relationship take precedence over petty business.
With anger filled songs like "CHITCHAT" paired with vibrant tracks like "VOGUE," it raises the question: "Bill Carl, rebellious rocker or charismatic showman?" All in all, after a simple chess match, I've learned that there is a genuine person behind the rage-filled exterior of Bill Carl Boomer.
You can now stream "DIE NOW" by Bill Carl Boomer on exclusively on Soundcloud.