Yes, it's another "Holy Magikarp, Speed reviews a song he's on as if he's just Joe Blogsalot" review. This time, let's take a look at Team DAR's newest Genesis leak, "PLW." Hopefully the cover art doesn't get me banned from the internets. Review after the jump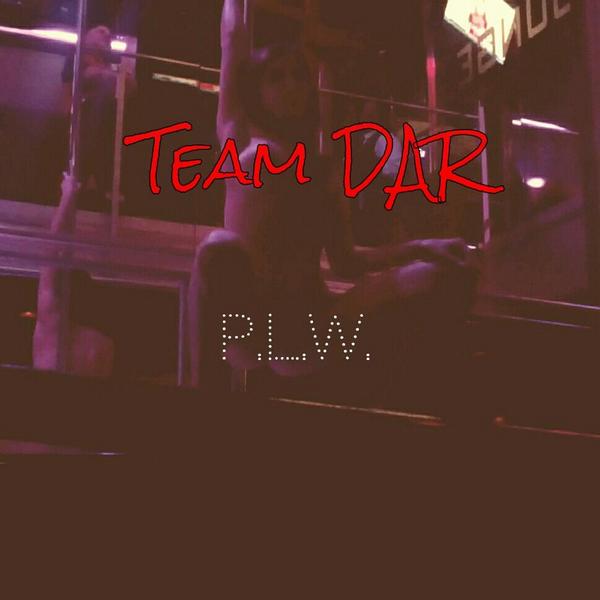 A raunchy end-of-summer jam with the turn-up and stripper crowd in mind, "PLW (Pu$$y, Liquor, Weed)" doesn't feature any abstract storytelling through mixing styles. It isn't revolutionary music (at least not on its surface). It's a song you'd play when you're about to get into some wild and debauchery-filled behavior quite possibly revolving around going to the booty club with a hunnid ones for that one random light-skinned stripper that you know you shouldn't toss ones at, but you can't help it.
Apollo, Speed, True and Axel all make lyrical appearances on this one. The reason why the track succeeds is that it showcases all four personalities of Team DAR in a way that's fun and refreshing from this collective known for some pretty heavy topics. If you're expecting something restrained, you're probably better off looking elsewhere, as the song doesn't even attempt mask its almost absurd amount of raunchiness.
For instance, let's look at a few moments in the song. Axel's outro involves sticking thumbs in butts. Speed talks about how he enjoys watching body fluids drip down his woman's backside because it reminds him of how he can't "fuck with the thots" (yes, Speed makes reference to "thots"). And True? He compares his sex game to a dessert.
But, somehow, it still manages to put some slightly-parodic evaluations out there, akin to "Swimming Pools" but with more females and some herbal refreshments (or "Next To It" minus a Ty Dolla $ign hook about how "everything look better with a bitch next to it" and the "ham-fistedness" of Lupe's delivery of that song). It's definitely worth a listen, even if to hear True sing about "A HUNNID ONES!," an inside joke among DAR members that is now getting its mainstream introduction.