In February, news came out that the Orioles were planning to rid Orioles Park at Camden Yards of all things National Bohemian (Natty Boh). While I've never been that much of a beer drinker, when I did drink, there was something…familiar about a Natty Boh during an O's game. Sure, it wasn't the best beer and, hell, it wasn't even really local anymore.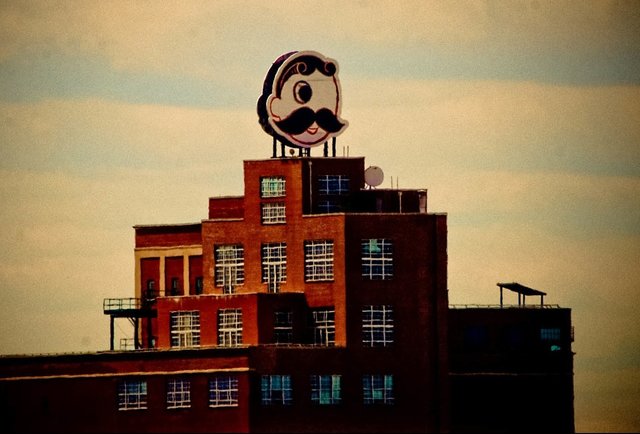 This used to be a thing. No more, though.
But, "Bohs and O's" really are (were?) things Baltimore do well. It was part of the experience, in some ways. Get a Boh, watch Machado. See Mr. Boh and his explained-to-all-hell one eye, watch Chris Davis make the ball fly. So, naturally, the Orioles went on damage control when this story broke and Orioles beat writers, such as Eduardo Encina, tried their best to assuage fears about this possible change.
Fast forward to last night. Not only did the O's lose 4-3, Natty Boh saw a quiet death at OPACY. Per Camden Chat and other sources, the beer was, in fact, removed from the park prior to the Orioles' latest homestand and is "unlikely" to return this season. Now, I'm a bit miffed about it all. Why? Well, it does feel like a "wool over our eyes" situation. I would've preffered the O's come out and say "hey, guys. We're not going to serve Natty Boh at games anymore. You can get it at one of the bars across the street. But, we're going to focus on big brands and beers actually locally-brewed" versus "ohaiguyz, we're gonna serve Natty Boh. Sike. Kidding. Because reasons, maybe reasons revolving around money but we're not going to divulge many details yet, we're gonna do to Natty Boh what the Irsays did to the Colts."
Again, it's more about the principal of it all. Will I continue to support the O's without Boh? Yeah, duh. I'm no beer snob (just would've appreciated a bit of a real-life warning first for all my beer-drinking buds). Will I, if I go to a game, tell my beer-drinking buds "hey guys. You shouldn't drink anything at the park because they don't have Natty Boh. Fight da powah!!!" Nah. If anything, I'd probably say "hey, if you wanna drink, just pre-game at Pickles, The Bullpen, Sliders, or any of the around-the-way bars. It's much cheaper and the booze selection is infinitely better."
All I hope is that this "death" of Natty Boh at OPACY doesn't turn into a boozy version of The Curse of the Bambino. We just got over the craziness surrounding Babe's Dream having the wrong glove. Go O's. Stop making me doubt you with these loses to Toronto and whatnot.