Because of my busy schedule, sometimes, I get tracks that I want to discuss but don't have the time. With that said, I'm finally reaching out to other writers to help me with the submission backlogs. Today, I'm thankful to introduce DMV writer Juneil Goode of TheDMVDaily with his thoughts on Philly artist KR's new track "Let's Get It." I've known Juneil for a few months and I really like his ears for dope music. It's kind of unlike my own, but still gives some great perspective to the game. Without further ado…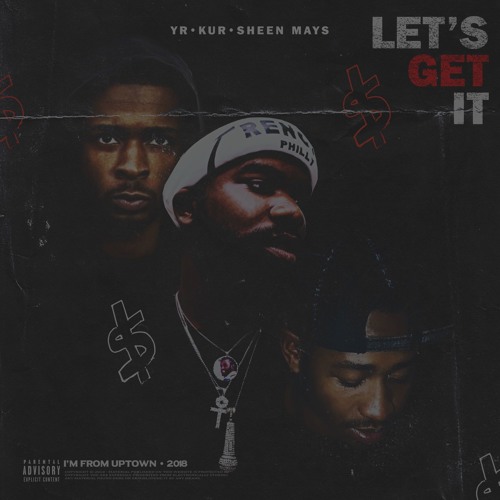 YR connects with fellow Philly artists Kur and Sheen Mays for a new single titled "Let's Get It." This high-energy Dinuzzo track features hard bars and furious flows. This song, however, also has a chill chorus and smooth flow. It highlights the strengths of each artist, giving them room to rap and show their skills. Each performer delivers strong, well-paced verses filled with passion and purpose. If this beat on this doesn't instantly catch you, the bars will!
Listen to "Let's Get It" below (and remember to support dope music in all its forms).