Let me rant for a bit.
Now, let me preface this rant by saying I grew up when the Orioles sucked. I mean, "worse than even this year" sucked. I was born during the tail end of the 1988 season, I had my first kiss when Mike Hargrove was the manager, and I lost my virginity when Chris Ray and B.J. Ryan were closers. Sure, there were years of okay-to-great baseball interspersed in my first twenty-three years on this Earth. Hell, one of my favorite players of all-time, Eric Davis had something to do with the "can do" attitude of the Orioles during 1997-1998. We got to see Cal Ripken break Gehrig's streak during this time. However, there were, typically, more downs than ups.
I got spoiled between 2012 and 2016, though.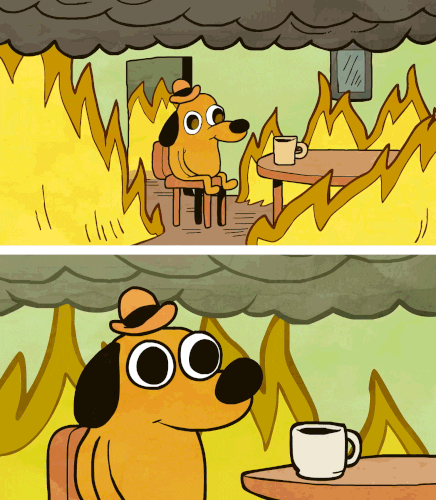 Part of me knew that the "homer first" Orioles couldn't sustain for years on end. I knew it in my heart of hearts. I knew that Manny Machado would probably be out of here after 2018 ended. I knew that the team would have to rebuild to square up against the New Yankees, the Red Sox, and the Astros teams of the world. I knew that not signing international talents and relying heavily on Rule 5 picks was questionable at best, tragic at worst. However, I still kept on keeping on, soaking up the feel-good rays of the Orioles' run at success.
Then, the wheels came off this season.
Even with Manny Machado having an MVP-caliber season, the rest of the team is holding on by a constantly thinning thread. Even Manny's suffered defensively in his fully first season at short, where he's posting the first negative dWAR numbers of his career. You could even argue that Manny, defensively, is on the decline. But, I'm looking at the entire team here, not just Mammoth Manny.
When the hitters hit, the pitchers squander leads and give up runs. When the pitchers are throwing gems, the batters get baffled. Sure wins even a year ago turn into nail-biters. Chris Tillman is still a thing and will probably continue to be a thing in some way once he's healthy. Injuries have ravaged the team, sure, but even injuries can't account for everything. Upper management is fed up, the players are fed up, Buck Showalter is fed up.
Something has to give, right? You've got to blow up the entire thing and sell it on eBay and hope that the minor leaguers are MLB-ready, right?
That's the thing, though. The minors aren't all that promising, either. There are some prospects that I'm looking at like "aight, bet. He will probably provide value to the team in a year or two," like Ryan Mountcastle. There are others that look like they're going to be career minor-leaguers. That's not a slight, because I couldn't cut it as a minor-league player for an indie softball league, much less the MiLB. But, if you're looking for impact players in the Orioles' farm system, you're going to have to look long and hard.
So, what should the Orioles do? I've been against it, kind of, but you've got to hold a fire sale.
Everything must go. I'd hold on to Adam Jones because of his community outreach value (that sort of stuff can't be easily replicated) and his veteran leadership. Even then, if the right piece came along that could help the Orioles win (and give Adam Jones a real shot at a WS ring), I'd go for it. We've got to find someone who'll take on the albatross that is Chris Davis' contract. But, here's the answer we've been waiting for. We all know that Manny Machado isn't resigning with Baltimore this offseason. It's time for the Angelos family to pull an Elsa and let him go.
Photo Credit: Getty Images
Yeah, it'd be a one-year rental for the team that gets Manny. But, if you're smart, a great team (something the Orioles haven't been since halfway through the 2017 season), and have the money, chances are he'll resign. Teams like the Phillies and the Cubs, for instance, have been salivating at this prospect–especially since they've got money stockpiled for this coming offseason.
The Yankees don't need him (Didi Gregorius is a bench player right now; that's telling of how loaded the Yankees are) and he's Public Enemy No. 1 in Boston, so I don't know if they'd do that. Plus, there's that whole (dumb) thing about the Orioles not really wanting to deal him to an AL East counterpart.
Look, I'm no expert in the MLB. I'm just a fan. But, enough is enough. Do something, Baltimore, besides be bottom-dwellers with no plan except "let's see how much we can suck the fun out of being an Orioles fan again."