I know I'm going to upset some of you.
I'll probably get a bunch of folks in my DMs or emails threatening my existence, my family, or calling me all sorts of derogatory names. It happens just about every time I've talked about Marshall Bruce Mathers III over the past decade-plus. Let it be known that I've heard most–if not all–of the puns on my name, my baldness, my height and my own rapping style. All I ask is that you don't bring my family into this or I will lose my religion. A few "you sucks"/"you just like mumble rap" comments are cool and almost expected. I never expect everyone to agree with me. Just don't be a putz about your keyboard rage.
With that out of the way, Logic and Eminem dropped a collaboration together yesterday, "Homicide."
While super fans of both artists are going bonkers over it, I'm just sitting here like…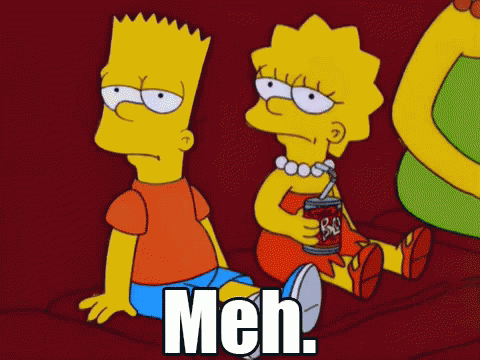 Sometimes, I wonder if I've gotten to the age where you've got to do more than double-time and have a few witticisms to impress me. Then, I realize that I've always been like that. I liked Bone Thugs because they could double-time, harmonize, and still throw multis like no other. Twista could switch up a flow several times in a verse and it was glorious. Even older Eminem tracks that utilized this technique were less about rapping fast and more about assaulting the beat with dark imagery and attacks on the world as a whole as only an angry white dude in the late 90s and early 2000s could. I never really liked when some rappers double-timed. Why? Well, for some artists, it was more about "oh, look at how many words I can fit into a verse," and less about actually saying something with those words.
"Homicide" is, at times, more of an example of the former than the latter. Logic had a nice flow and Eminem had some quotables. His lines referencing Jay-Z and the Yankees were dope. The Chris D'Elia spoof was a nice tongue-in-cheek touch that shows that Em still isn't above parodying himself. But, as someone who has championed both of these artists at various points, it's a weird thing to be kind of "ho-hum" about this collaboration. On one hand, it's not exactly a bad song. On the other, even though the collaboration is new, "Homicide" has a "been there, done that" feel to it (and, yes, I had that in mind before Rolling Stone dropped a piece on the song).
We've all heard Logic spit fast and we've all heard Eminem be stark raving mad and rapping until he collapsed before. We've heard both of these artists talk about how they're not like their contemporaries or peers before. Heck, Em had a song on Kamikaze where he adopted the "Migos flow" and Logic's always been an artist who derided AutoTune and mumble rap. Even down to the beat, it just feels like something we've heard from either artist at some point in their careers. I guess that's where my apathy towards this track comes from, after the initial "oh, holy crap this actually happened" feeling subsided. It feels recycled, almost to the point of the very mumble rap Logic and Eminem are rallying against.
Will I run this track back a bunch of times to "support dope music in all its forms?" No, I won't. Do I "hate" Logic or Eminem and only support mumble rap? Not at all. My site and the fact that I've never really mumble rapped is evidence of that. I guess I just wanted more from both artists than just both of them rapping like a Bugatti on steroids. Maybe I just need more napkins, bapkins. If you liked it, that's cool. I'm not going to crap on your parade, as you're free to like what you like. However, I can't get with it as much as I would like to.