Chicago hometown hero and ATL-favorite Aaron Mack returns with a new banger-intended single. Range is an important part of a musician's artistry, and Aaron Mack is obviously an artist cognizant of this necessary components as he scores a clean touchdown with his "Throw It Back" single.
The track is obviously a trap song intended to be a banger by mirroring modern trap music structure, but it is not your average, run-of-mill "bust it down ma" club anthem. The intro is ominous enough, speaking to Aaron Mack's careful choice of instrumentals. This track is a refreshingly ratchet change of pace, displaying Aaron Mack's multidimensional habits of being as turnt as he is introspective. "Throw It Back" is exactly what it sounds like: asking someone's daughter to bust it crazy one time for the one time. However, Aaron Mack never hesitates to flex his wordplay, anime interests, and juvenile delivery that keeps you interested beyond his peers making similar but static tracks:
"Now I'm tryna get to the middle, she say I'm a dog and I dribble/ I tell her she lookin' like Kid Buu, She know a young nigga an Igloo."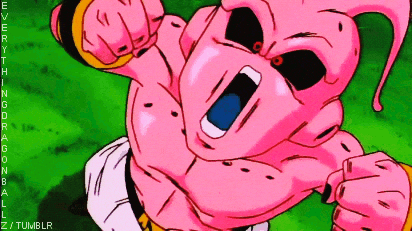 I love the Kid Buu bar because of the layers players entails–Kid Buu is a DBZ character that is all pink and completely insane, dually referencing Frank Ocean's "Pink Matter" track likening vagina to the anime character while also pointing out how "wild" good the sex might be. Aaron Mack has a knack of subliminal triple entendre implants within his raps.
The flow is not monotonous, and switches up while staying on beat and providing seamless transition for the end of the first verse, the hook, and then the second verse.
It's not bad to go commercial, and although "Throw It Back" deviates from the style I prefer most from the Chicago rapper with some generic lyrics at points, "Throw It Back" translates well into the exact audience Aaron Mack is trying to capture with the next project. If he performed this at a show with an environment demanding that type of energy, he would score well in terms of new fans.
Moreover, Aaron Mack's lyrical intent and execution are better than most contemporary rappers releasing the same type of music, exemplified through his adept, simultaneous ability of spitting great bars, great flow and mixing on his storytelling.
The outro's fade out gives a nod to the crisp production as well. As shown by his stepping out of his lyrical shell with "Throw It Back", further musical variation is welcomed from Aaron Mack as the release of his next project nears the masses. Stream the single today.
M.Valentino