The following is an exclusive interview I conducted with DMV artist Gage. In it, we discuss, among other topics, his latest release Victory Lap, his thoughts on music today, his thoughts on the DMV scene, and the story of his verification on Twitter.
SOTB: What's up, world? It is I, the No-Fi King, Speed on the Beat. Today, I'm joined by someone whose got the tools to succeed in this industry—an entrepreneurial vision, business sense, and, well, bars. Why don't you go ahead and tell us who you are?

Gage: Hello, world. My name is Gage and I am an indie hip-hop artist.

SOTB: So Gage, are you working on any new projects at the moment? I know we have the Victory Lapalbum out, but you've seemingly been a bit quiet on the music front recently.

Gage: The fans are used to my always putting out a new freestyle for them. But, the reason I been quiet is…I recently moved to Miami from the DC/MD area. So, I'm taking care of that, which includes my personal studio [which is still in DC]. I'm not a fan of paying for studio time when I have my own. Plus, I'm using this down time to sit back and listen to beats so I can get that "hit" to put me on the map fully. But, expect my "Down Goes Mr. Smith" record soon. [Just a] little jab at LL over our Twitter beef (laughs) Plus, I get new fans everyday so I think it's good I let Victory Lapslow burn. I sold 1,870 on all digital media, with no videos so I also gotta give fans some visuals. Finally, 'cuz I made some amazing music, and if I keep dropping album after album some songs might get overlooked. I want people to listen to it 'til they blow up my Twitter asking for a new album.

SOTB: True, true. About Victory Lap, what made you want to drop the album and name it such? Take me through the process of recording that one.

Gage: With the album Victory Lap, I just wanted to get in the studio and do an album that was fun and true to me–like, make an album where if I was to die tomorrow, I basically got everything off my chest and made every song or skit the way I would wanna hear a hip-hop album. With all these gimmicks nowadays, real hip-hop has been missing. I called it Victory Lap 'cuz after my last project, Heir to the Throne, I feel like I hit the nail on the head and won. So, like, any race you win you've gotta give the people a victory lap. That was my view with this project. It was easy to record, being that I had my own studio. I would record whenever—morning, afternoon, midnight, after clubbing—whenever when I'm in a zone like that the lyrics come easy. So, it makes the recording process easy. I executive produced that whole album, picked all the beats, mixed the tracks and recorded it. Only thing I did not do was the artwork and a few beats.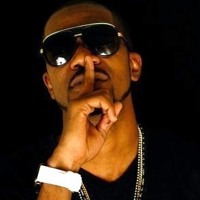 SOTB: Aight. With that said, which song, out of all the tracks you've recorded, would each of you say is the best. Y'know, the one that stands out in your mind as the one track everyoneneeds to hear from you?

Gage: I know I have had some sick-ass verses and dope-ass songs that people really liked and always hit me up like "Dude, I'm feeling this track or that one." But I feel like I still have my best work ahead of me. But…"Black Ink" off Victory Lap is one I think folks should def check out—the 3rd verse is reality rap folks need to hear.

SOTB: I've got to say, though. Your flow is so damned laidback! Is there a reason for that?

Gage: You think it's laid back? Or would you rather hear me yell on tracks like some of these artists (laughs) But, sure, man I feel like my talent is God-given and that's how he wants me to sound. So, that's just how I flow. I do have different flows. If you check "Show You How," it's def different from "Crime Pays," so it depends on the track. That always dictates my flow.

Gage's "Show U How" from his Victory Lap album



SOTB: I also noticed that you've been verified as being "The Only Gage" on Twitter and other social media sites. Can you get into that a bit more?


Gage: Yeah, with being verified–funny story is, if you follow me on Twitter, you know I got this "hate" for Kobe [Bryant]. So, you know when he made an account, I got at him everyday. My goal was to have him block me, so I knew he saw my tweets (laughs) Well, he did and reported me to Twitter and they kicked me of it. I was so mad 'cuz as an artist—and a person who was on there since 09—that was a good outlet for me. So, I emailed Twitter, telling them this and also letting them know music is how I eat and they are depriving me of getting to my fans. So, a few weeks after this was, in December going on New Year's, I got my account back. And on

 

January 18th,

 

Friday

night, around

 

3am

,

 

I got a DM from Twitter telling me they wanted to verify me (laughs) I guess they liked Victory Lap, 'cuz I sent it in my email to them and off that, other sites just followed suit and verified me also.
SOTB: Ah, I see. I don't think anyone's trying to be another Speed on the Beat. They couldn't handle the pressure of being the "No-Fi King" (laughs). But, could you tell me a bit more about Heatrock Entertainment, the label you co-founded?
Gage: Yeah. Heatrock Ent. is my small indie label that I release all my projects under. Came up with the name while I was in London in 05-06, doing some music stuff. I just figured these labels were not signing me and I wanted to put out albums on places like iTunes, Amazon etc., and build a 

brand in the process. I'm the soul CEO of that company. I figured since I got a plug to get my album on iTunes and other lanes and make

"heat," what better name, right? (laughs)
SOTB: Where do you see yourself in five years?
Gage: In the next five years, I hope to get into the beat-making process a little more…It's hard for a picky artist like me, 'cuz I just don't rap on anything. If the beat is wack, my muse to make the music won't come. So, definitely more producing, going on a tour, and eventually hooking up with one of these labels.
SOTB: I want to know what are your thoughts on the state of hip-hop and music as a whole? I already know what your thoughts are on MCHG, but what about "all the rest?"
Gage: Hip-Hop music is in an awesome space right now. After Nas dropped Life is Good, which in my view was the best hip hop album of 2012, and with Kanye always pushing the envelope, and J. Cole coming with a dope album, hip-hop is back! That energy is back, 'cuz for a while, a lot of 

lames and one-hit wonders were running rampant! But now? I feel like it's back to lyric driven hip-hop, so I'm happy.
SOTB: If you had a choice to work with one artist and one producer on a so-called "bona fide classic," who would it be?
Gage: One artist? Hmmm. Dead or alive?
Gage: (Laughs) I would love to make a song with Biggie or Pac, but alive? It would have to be Hov with either Kanye or Timbaland on the beats.
SOTB: If you had the choice to sign with any "major" label, would you and why/why not?
Gage: I would def sign with a major. Even though I love being indie, you def need the "machine" behind you, so you can reach more people. So I would not be against rolling with a major. If the numbers and deal let me keep my artist[ic] freedom the way I have now? Sure, I would be down.
SOTB: This is a question I ask all DMV acts that come through the halls of SpeedontheBeat.com and its predecessors. What are your thoughts on the DMV Hip-Hop scene? Not to "throw shade" or what have you, I just know—from personal experience—that we tend to be fickle at times.
Gage: I don't wanna sound like an asshole…but the DMV music scene sucks

! Is there talent in the DMV? Absolutely. But, the scene itself is made up of crabs-in-the-barrel folks. People are always hating and never support. That's

another reason why I moved to Miami. They support and there is less hate to get on. If your product is good, that is.
SOTB: Any parting words (where we can reach you, shoutouts, etc.)?
Gage: Just wanna thank you for allowing me to get this interview to speak to my supporters—I hate to call 'em fans—and let 'em know I got a bunch of new music ready. I'm just taking my time with it, to give the world that "hit" that will make the whole world stop sleeping on me.  I'm def

coming, but I travel at God's speed. So, when he says it's go-time? Trust me

, you will know! But, for now, follow my Twitter, @GageDC to keep up-to-date in the meantime.