Long ago, I sat down in front of the TV in Baltimore, turned to channel 24, and enjoyed what I saw in front of me…for the most part. Whether it was Moesha, the awful Shasty McNasty, the putrid Homeboys In Outer Space, the middle of the road Malcolm and Eddie, and some others. While the late 90's didn't spawn much greatness, I still enjoyed it. I was a kid then, so of course I'd laugh and enjoy at cringe worthy jokes or an unrealistic episode. As the 90's closed, things were changing for UPN. There was a Moesha spinoff based on the Kim Parker character, which really was a vehicle for Monique to showcase her comedic abilities. This is my earliest memory of what UPN led with in the 2000s. Now, this would be the decade that the network also went defunct technically, as it merged to become the CW Network with WB back in 2006 or so. However, the network wasn't necessarily that bad in its own right. Today, I'm here to look at the UPN Network and decide whether it was really THAT bad. It couldn't have been…right?
Right. And wrong.
While there was no Desmond Pfeiffer here, there was a Nikki Parker, a Professor Oglevee, a few Star Trek series, and a group of four beautiful black women who seemingly were best friends all in different places in their lives. Let's take a look at some of the good moments first, shall we? Those are pretty short, to be honest.
Girlfriends is the greatest UPN series besides Moesha and I'll always believe that. 
When it debuted in 2000, it was met with mixed reactions. Four beautiful black women, all in different walks of life, but each with a level of success and understanding. Unless, of course, we were talking about Lynn, who would mooch and jump from place to place. However, this was an attempt to represent four different women, who could maintain love and friendship through their differences and understanding of each other. Maya, who started off the series married to Darnell, was more of the hood chick, which sounds bad in essence, but it's not. She was much more realistic, much more honest, and she was likely the most relatable character of the four. There was Toni, the wealthy (in spirit) woman who jumped from man to man, and had a bit of a complex. She would mostly date lightskin men, and even had an incident where she turned down a man because he was darker than her. This added a dimension to her character that was equal parts complex and sad. Then, of course, we have Joan. 
Joan, played by Tracey Ellis Ross, was out of her mind. She didn't make much sense with what she did usually, and her own issues and insecurities seemed to arise often, but she was able to be someone you rooted for if you watched the show. Despite moments that didn't necessarily reign as realistic or relatable, they brought a flavor to it that made people want to watch. If UPN did anything right, it was this show.
UPN also garnered shows from other networks like The Hughleys. The Hughleys wasn't really that good of a show, but it had its moments. One could also reference the shows like Buffy The Vampire Slayer and Angel as examples of this. Star Trek and Veronica Mars could also be listed as non-sitcom successes for the network, and while they were slightly successful in their own right, two of those were already built in or known of prior to coming to the network. UPN struggled with non-sitcoms, even critics' successes like Veronica Mars. But, they had some success when they branched out, namely on sports related programming or reality show based programming.
Of course, the flagship show of UPN during the heyday was WWF/WWE Smackdown.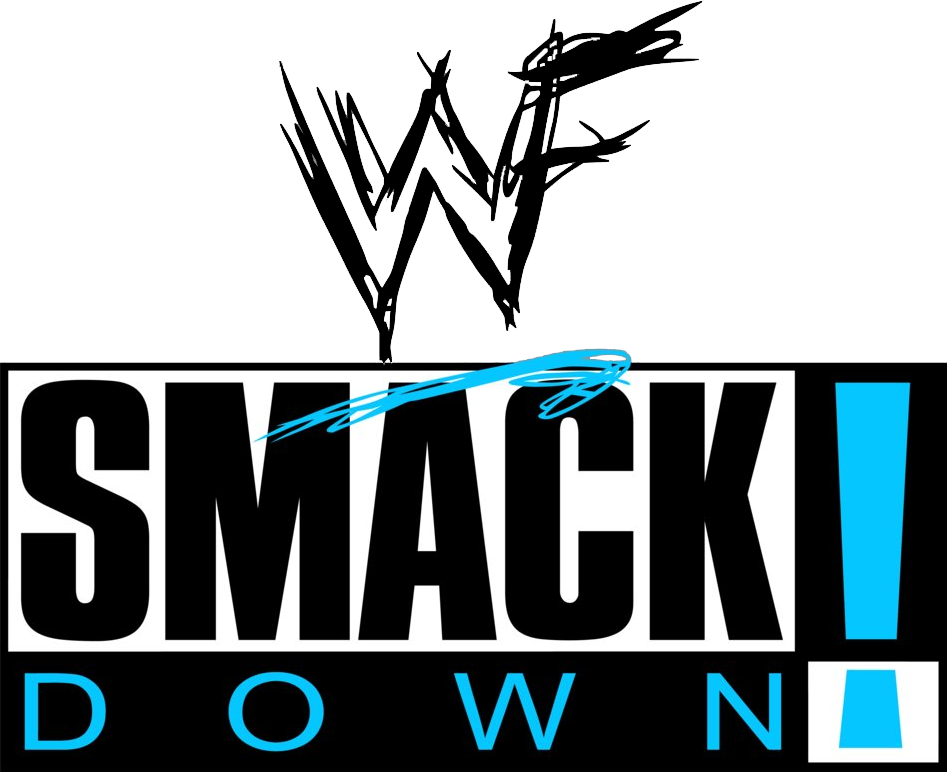 Thursday nights were never the same and of course, we all watched heavily as the fans of professional wrestling were treated to something special every week. The ratings for Smackdown sometimes would be above and beyond expectations, and if we're talking the biggest program to come from UPN, Smackdown gets my vote. It was must see TV and even when they moved it to Friday nights, it still shined, because wrestling fans are that dedicated (or, to be a bit snarky, they mostly have no lives on a Friday). 
There's also the powerful programming such as America's Next Top Model, which in many ways inspired a generation of young women. 
I never really got the appeal of the show, but I'm a man and I'm not into fashion…so why would I? On occasion, I would glance at it or be forced to watch it, and I'd look to see if they had any attractive women on the show. Though the show wasn't my cup of tea, I'd be in denial if I didn't acknowledge what it did for the modeling industry and what it did to revitalize the career of Tyra Banks, who at the time, was still viable, but hadn't really raised her profile. America's Next Top Model is also one of the flagship programs that represented UPN in the 2000s.
However, everything wasn't all good. There's the misguided TLC show where they basically looked for a Left Eye replacement R U The Girl, which really was laughable when I think about it. Shoutout to Oh So Krispy, who won the contest, but I haven't heard anything of her since. Strange, isn't it? Also strange? Britney Spears and Kevin Federline. They had a reality show. It just didn't make any sense what UPN was doing, though in many ways, they seemed to take pride in being horrible television or in many ways, a joke of a network. They would make a huge mistake actually when they were offered a show that would become the biggest show in TV for years.
UPN (among other networks) turned down American Idol when offered the show BEFORE Fox. 
Now, imagine if UPN would have got the show, would the network still be around? Doubtful. If anything, the show would have been brought down by the perception of the network. UPN wasn't seen as a strong viable network, it was like the redhead stepchild of Network television. Thus, the stigma placed upon it really hurt a lot of the bigger shows. It would take a turn for the worse though, when we looked at the sitcoms that weren't successful, or the shows with potential that truly missed the mark.
Platinum. 
Sticky Fingaz. The black dude from Eve's show Eve where her character was named Shelby. I know that's confusing in its own right. I remember that hip hop was on top of the world. Networks attempted to create a show that could capture the cutthroat music business and the components of it (hi Empire). These shows often showcased characters you could identify with a narrative and draw you in. Instead, we got a show that basically took Puffy and his blueprint, mixed it with the stereotypical Death Row, tough guy label act. I really don't have much to say about it. It was horrible and really one of the worst shows I've ever had the displeasure of sitting through and I'd rather not delving into details (damn you Speed for asking me to do this).
Outside of Platinum, there's the aforementioned Eve, which was discussed on our black sitcoms of the 2000s and 2010s article, as well as One On One, where Flex and Kyla Pratt wasted 5 years pretending to live in/be from Baltimore. Cuts, which was a spin off with Marques Houston. There was no dancing in the rain or dance contests, so this definitely sucked. All Of Us had its moments, but definitely lacked the comedic genius to make it very memorable. Though I laugh at Chico Benymon (spell check?) and his whole existence, I'd be lying if I said I didn't like looking at Essence Atkins and Rachel True on Half and Half. 
Otherwise, I'd not have anything else to say about it. That's the thing about UPN in the 2000s. Most of the shows weren't memorable. Most of the shows weren't anything to rave home about. That goes for the remnants of Roswell, Abby, Love Inc., and especially for the Taye Diggs show, Kevin Hill, which wasn't that bad, but lacked any type of feeling or emotion to the characters. It just felt flat.
In closing, when we think UPN in the 2000s, that's my thought process. Everything fell flat. And that's alright. It's just the reality and something that honestly will forever be the legacy. While I'd love to tell you about the Fox lineup and channel or even the WB (and that will come soon; Speed, you owe me that much), the truth is UPN is the most polarizing network from network television. For better or worse. Mostly, for worse. Was it really that bad?
Yes. Yes it was. A few bright spots, but yes. It was.