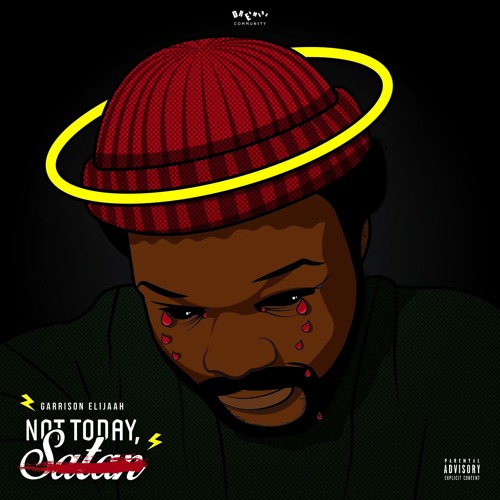 A week ago today, I featured Minnesota-based artist Garrison Elijaah's "Fire" on the site. As I tend to be with a lot of Garrison's stuff, I was blown away and rocked with it from the first drum hit. Today, we're here to discuss his latest EP, Not Today, Satan. Returning full-force after a two-year hiatus (in which the former BlaccOut Garrison reinvented himself lyrically and sonically), Not Today is an introspective look at the young man behind the name, telling stories of his upbringing, fatherhood, and a bevy of hot topics–with no hot takes.
As I mentioned in my piece of "Fire," Not Today is a mix of dark music with light overtones. We're given this man's soul to dissect and discuss. However, we're also given a story of a man who wants–and needs–to triumph over the negativity in his life and around him. There is light in the darkness, and that's where this project shines; it showcases the duality of being a young man in these days. You're struggling and at your wit's end, but there's still that faith that everything will be better.
Yes, the storytelling and the bars have improved since his BlaccOut days. His beat selection, while always good, has also improved, opting for production that suits his bars at the moment. However, there's something even deeper than rap that's powering this project, as seen above. I, for one, am here for the constant evolution. Check out Not Today, Satan below and remember to support dope music in all its forms.