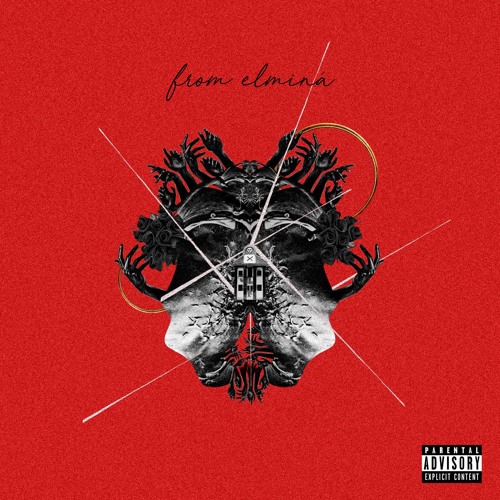 Elminá is a slave castle in Ghana, where North Carolina artist Newman's family is originally from. This framework, specifically what it means to be free and what it means to be captive (and longing for freedom), help shape Newman's newest project. The project was originally framed as letters from Elminá, with each track having a different story to tell. That said, the project has two distinct halves to it, because there are two distinct stories being told here.
Lyrically and sonically, you'll hear a blend between a Wale-like ear for beats, confidence, and homages to his family's home and the bars of a Danny Brown. You're in good hands letting Newman be your guide for his trips, as he both effortlessly and viciously attacks the beats presented to him. The first half is very relentless in its attack on the idea of captivity and the longing to be free, down to the methodical, heavy-hitting instrumentals. You really get a sense of what Newman went through during his trips and what it may've been like for those in the castle as well.
Where the project does drag, for me, is throughout the second half. Inspired by a trip to Italy and the aforementioned thoughts about what it means to be free, the second act takes some bold steps, as it goes into genre-blending territory. Channeling call-and-response songs, a bit of gospel, and hip-hop–among other genres–the second half isn't a slouch, not by far. However, it lacks a lot of the punch that was built up on the first half, perhaps by design. You're never the same person free as you were as a captive, either mentally or otherwise.
Check out From: Elminá below and remember to support dope music in all its forms.