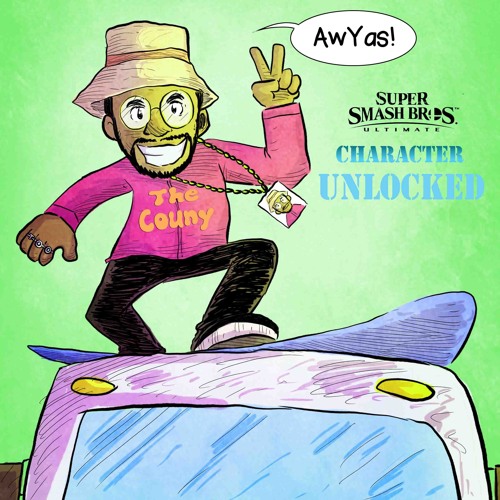 Charlie Too Much calls himself "the only nigga in Bethesda" in the intro to his latest project, Super Smash Bros, the first solo project we've seen from Charlie in over two years.
It's that juxtaposition, wanting to be free and be yourself while still dealing with the complexities of the world, that powers the project. The EP serves as, in some ways, an intro for Circle Time, but also stands as its own beast. Featuring a mix between comedy ("all the good girls are at Wegmans") and pure reflective lyricism, this is a different Charlie than what we've seen over the years. There's a sense of maturity mixed in with the sometimes carefree lyricism.
It's perfect that it's called Super Smash Bros, as it mixes a plethora of different subgenres of hip-hop and creates something that you can vibe with and enjoy either piece-by-piece or in its entirety. Charlie combines influences from Curren$y with a J. Cole-flavored introspective nature to create an EP that is as heavy as it is fun. Check it out above and remember to support dope music in all its forms.