I hate being someone who doesn't have a plan, but I've also begun to pride myself on my growing ability to adjust when things don't completely go my way with a plan. I'm still learning to do so, but I'm getting better at it, professionally and otherwise. It's always good to be proactive, but you have to be reactive as well if things go crazy. 
A few weeks ago, I announced that I'd (finally) release Son of the Beast on Bandcamp. Then my computer crashed and I couldn't render the album into the appropriate file types for Bandcamp. Then after several attempts to do so, I had to re-download the files from the Distrokid servers. When that happened, I scrapped my original plan and regrouped, opting to release a compilation album of my last three projects, aptly titled The Family and Friends Project, which is slated to drop exclusively on my Bandcamp on 3/17 for $5 (yes, St. Patrick's Day. Drink Guinness and Jameson while you vibe with some SOTB).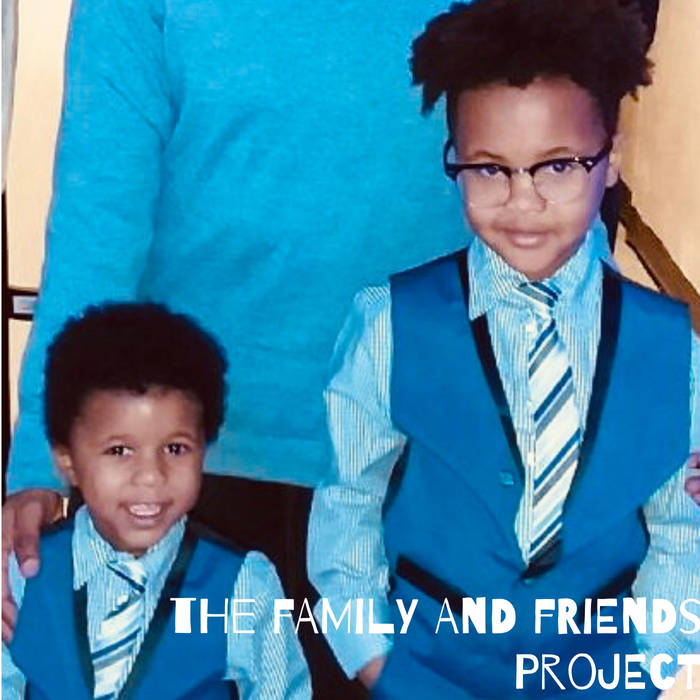 Why 3/17: March 17th is eleven days before the fourth anniversary of my mother's death. F&F is, technically, my eleventh release as Speed on the Beat. Plus, I like releasing things on the 17th and the 11th. Usually, I'd do it in August, but that may be held for another project (::cough::These Beats of Mine 2::cough::). I know that it's St. Patrick's Day. My first album, One Year Later, originally released on Memorial Day 2012. Unhinged and Mama Young's Son dropped on Veteran's Day 2015 and 2017, respectively. Dropping on holidays is nothing new.
(This is a version of "Fingerpointers 2," originally from Mama Young's Son, previously unreleased on most DSPs. There are a few more exclusives on here as well)
Why is F&F  a compilation album?: I've always wanted to do a compilation CD and have played around with the idea since DOTK. And instead of dropping a Fifth Anniversary version of that album, I decided to revisit my last three projects, Mama Young's Son, Papa Speed's Boys, and Son of the Beast. They are the best reflection of where I am as an artist and a person right now. Plus, they've got quite a few Team DAR collaborations.
Why is F&F a Bandcamp exclusive?: It's not that I view this as just a compilation. Instead, I want to release exclusive stuff to Bandcamp again. That's where the These Beats of Mine series resides. It's where a lot of my pre-SOTB stuff lives as well. Also, I don't want to be one of those artists with a million remixed albums on various DSPs to the point people are confused as to which one is the "real" one. That's why I never released the alternate version of DOTK, the demo version of Songs For…, and the extended version of Mama Young's Son (among others) on other DSPs aside from Bandcamp. I love people streaming my stuff on Spotify. That's amazing and I thank you. But, if they want to buy it (or get some exclusives), I want them to be able to do that too for a lower price. Bandcamp is amazing and it allows people to pay what they want for a project.
Will this be on other DSPs?: No. Bandcamp exclusive until the day I die and even after that.
Why is it only $5?: If I put this up on iTunes or elsewhere to buy, people would have to pay like $15-$20 bucks for it. And, while I love my work and value it, I don't want people to pay club admission for an album, regardless the length. I like to give people lower price points to access my work, which is why I always charge less on Bandcamp than elsewhere.
What happens to my $5 (or more) when I buy this?: Well, instead of little ol' me getting a fraction of a cent for my hard work for every twenty streams of a song, the money goes directly to me. Do like Sto the Last said and actually support indie artists by checking out their Bandcamp pages.  I hate playing that card, and I apologize if it comes off as "gimme gimme gimme." However, most streaming platforms don't pay you anything, even for a ton of streams and the like. Cut out the middleman. If you support dope music, support directly.