I'll keep this one short, since I know it's one of a million posts out there just like it.
I've voiced my appreciation for Adam Jones quite a bit over the years, even naming him my favorite Oriole. Yes, he finally passed Eric Davis, mainly due to his social activism and general boyish love of the game and life itself. This past weekend, Jones signed a one-year deal with the Arizona Diamondbacks. I know baseball is a business and I don't have any personal stock in the Orioles other than I love to support the team and they provide an escape from the craziness of life at times (even when they come face-to-face with reality, such as their support for racial equality during the Freddie Gray saga and the Empty Stadium Game). The Orioles, the Diamondbacks, and Adam Jones himself were going to do what they needed to do to get the most out of this opportunity.
However, seeing Adam Jones in another set of colors aside from orange and black hurts a bit. It's like seeing an ex you thought was your forever person out with their new lover. You knew it was inevitable, even though you're happy for them and are basking in their continued success. But, in the back of your mind, it still stings a teeny bit that they're not with you. When Cedric Mullins accepted the CF mantle from Jones last season, we knew it was coming. When it happened, though, I still wasn't prepared.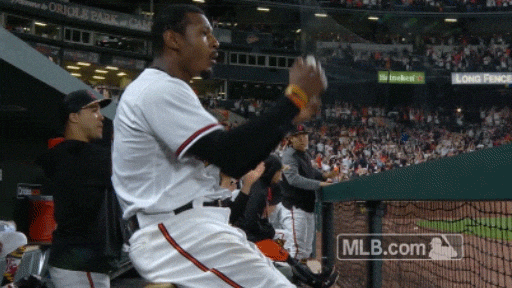 There was nothing like going to OPACY with family and/or friends, cheering on Cap10 and catching a game, win or lose. The man made it impossible to dislike him, even if you didn't agree with his politics or pies. While some people didn't like Manny Machado because he was brash, or Mark Trumbo because he didn't like the pies, or Chris Davis because the fact that he exists in an Orioles uni, Adam Jones was that type of player that exemplified Baltimore, Oriole Magic, and how players should aim to carry themselves.
My appreciation for Jones went beyond his statistics. He was hard-nosed, but still fun. Black AF, but still universally accepting (unless, of course, you were ignorant or racist). A legend, but still humble. A proud papa, but never an oversharer. A family man who still had time for his friends and fans. A supporter of minorities in MLB who donated money for minority teams to get to their Little League games. A pie connoisseur. Opinionated, but never beating you over the head with his ideals.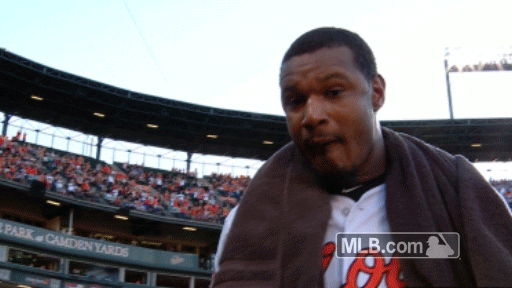 I never had much personal interaction with Jones, outside of him liking a few of my IG posts. Chalk it up to the fact that during my young adulthood, I backed the Birds but was often out of Baltimore. Nevertheless, I always respected him and his approach to the game and life. It's going to be hard to see him in a D-Backs jersey. It's going to be bittersweet when he steps into the batter's box for his first ABs against the Orioles versus his next ABs for them (I have the date they play for real marked on my calendar as a must-watch game). However, he deserves to have a chance to have regular playing time and play on a team that's more able to contend than the Orioles are right now, no matter how much we love Jonesy.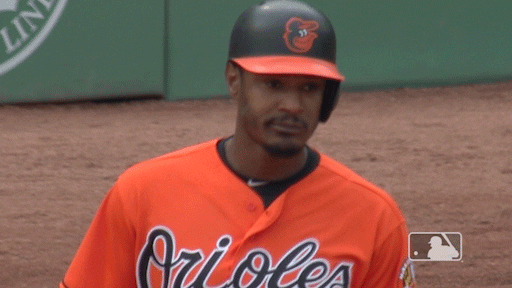 It's cliche, but if you love something, you've got to let it go. Thank you for the past eleven seasons and the countless memories. Birdland won't be the same without you. However, as you have begun your new career in Arizona, we, too, must move on and look towards a bright future. As much as I don't want to, it may be time to finally retire my Adam Jones jersey after seven years.