Virginia native Ceo (short for "Can't Ever Outdo") released
(This is a Cry for Help)
recently. To pinpoint a distinct sound is hard, and that's a good thing. If you just listen to the first track, you'd think you're getting a guy who has a Meek-meets-Em feel to him. While that is accurate at points, to try and boil down the project to "it sounds like X" kind of dilutes the message (more on that in a bit).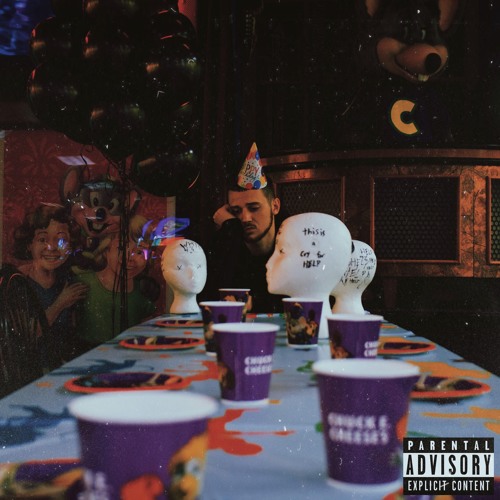 Production-wise, we bounce from "Drake drums" to hard-hitting instrumentation to boombap and back again, offering various audio playgrounds for Ceo to explore and exploit their pressure points to create heavy music. This isn't a happy album, at all. There are moments of shine and redemption, yes, but Cry is one of those projects that's rightfully dark and depressive at times. Menacing songs like "Russian Roulette" and "Overreact" stand up right next to songs like "Ignoired" and the aforementioned intro "Disclaimer," songs that show that Ceo is being vulnerable but still gearing up to smack someone in the face. The same goes for the slow outro, "Mourning," which features Ceo lamenting about his inability to sleep because of what's been going on in his world. We can, at the very least, applaud Ceo for getting the help he needed to still be here and talk about his darkness.
Again, though, this isn't a happy album. You may not get up and dance in the ailses after hearing it. In fact, you may end up taking a good look at yourself and your stresses. If you're ready to delve into darkness with a man who's seemingly seen his fair share of it, check out this one below and remember to support dope music in all its forms.