Gentrification sucks. I've said it before and I'll continue to say it. Don't get me wrong, though. I feel anyone should be allowed to move anywhere. That's their God-given right. With that in mind, don't come in trying to change innocuous things just because they're different or seem like a nuisance (to you). I wouldn't move to Bethesda and start playing Nipsey or K.R.I.T. at the loudest volume possible–even though you could probably learn something from both. I probably would never move to Bethesda, period, but I digress.
On the same token, don't go to D.C. expecting people to just shut off their go-go–especially if it was a part of the community before some of you were born. Today, we're talking about the Shaw Metro PCS store and Rahiem Supreme's protest song "Don't Mute DC." I know that calling this track a protest song when it's more of a storytelling song about the D.C. many of us (myself included when I'd come into the city during trips from Baltimore or during my tenure at UMD) grew up with may be seem a bit overblown.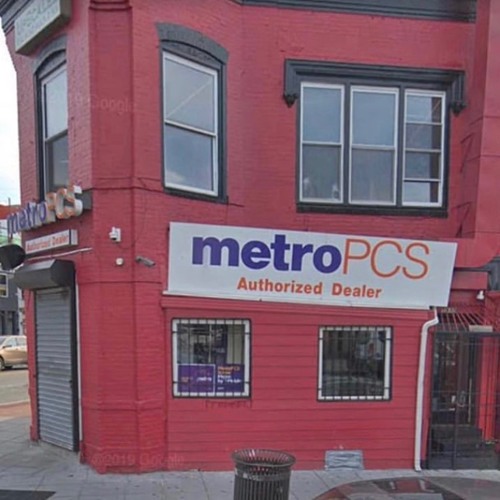 Trust me, though, it's not.
Featuring a slowed BYB sample, Rahiem tells us about what D.C. was like before the Chocolate City became like many other big cities in the area. It's a trip down memory lane for some and a reason why the go-go must continue for others. On top of that, the song's just dope.
I feel this one especially heavily because gentrification hit Baltimore like a ton of bricks. Yes, Baltimore is still Black and Brown AF. However, there's a different hit to the city now that some want to "clean up their act" (translation: make things "safe" for "everyone"). You could argue that things may've gotten worse because of the city's misguided efforts to gentrify and "diversify" the 410. Shady business deals, pushing so-called "harmful" elements into pockets of the city and trying to keep them "contained," and a generally corrupt system that gets ignored because people want to portray the "Nice Baltimore" have, in one way or another, led to Baltimore being in bad shape. It's not all on the "pushers" or the "bangers" or the dirtbike riders, so let's get away from that narrative.
That said, anytime I can help combat this issue, in any area, I'm down. Check out Rahiem's track below and remember to support dope music in all its forms.