Let's talk
Stranger Things
 and jumping the shark.
Oh, you were expecting a patented SOTB introduction (but it was me, Speed on the Beat). Um…let's see.
As a child of the 80s, 90s, and 2000s, I fondly remember the site JumptheShark.com. A site dedicated to that point when series begin to tumble to their final resting place (and named after this scene from Happy Days), JTS was where I debated folks as a preteen and teen about the moments where my favorite shows turned to absolute crap. It was the Twitter thread of angry Game of Thrones reactions before Twitter. As time went on, it became less relevant because of social media and eventually hit the Thanos snap (with no come back).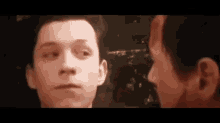 With that in mind–and the fact that it's steeped in nostalgia–I wonder what JTS would have to say about Stranger Things and its third season.
For the uninitiated (and I'll try to avoid spoilers in this section), Stranger Things is like D&D meets The Goonies meets Carrie with a good dose of girl power. A young woman with telekinetic superpowers known as Eleven battles and explodes otherworldly creatures with D&D namesakes from a dark place called the "Upside-Down." She does so with the help of her ragtag team of foul-mouthed teenage friends and their families. One of these teens, Will, has been the focal point/damsel in distress of the first two seasons. There are loads of coming-of-age moments and the series is chock-full of 80s cheese, but usually cheeses out in a way that isn't groan-inducing.
The character development in Stranger Things' first two seasons was amazing. Not only did characters grow up physically, they grew up mentally and stopped destructive behaviors that doomed them. When new characters (Max and Billy, for instance) were introduced, things still felt natural, as they were integrated into the world proper effectively and smoothly. When new villains were created, going from the Demogorgon of season one to battling the entire Upside-Down in season two, the stakes were raised, but things had a natural progression–even if seeing Will yet again in danger got a bit annoying.
And then the third season happened.
Spoilers abound. Stop reading now if you have not watched the series' third season, as I will discuss the third season as if you've already seen it.

We finally get away from Will being the damsel in distress and become more useful. The characters grow up. Billy gets some much-needed plot/development besides just being Max's angry, possibly racist, cougar-attracting brother. In fact, we get the guy's entire life story, from his screwed-up family dynamics to his disdain towards Max because she's his stepmother's child. We even see him get more involved with the story, as his existence is critical to the plot of Season Three. We finally start seeing Joyce and Hopper start shipping themselves. Shared feelings and shared trauma, I guess.
We even get some great social commentary introduced through the corrupt mayor, the death of the small town at the hands of the ginormous Starcourt Mall, Russian interference, and men not taking women seriously–yet again–coming back to kill them. Hell, we get a healthy dose of Lucas' sister, Erica and her snappy comebacks (give that child a dark comedy spin-off series).
However, going back to Billy becoming critical to the plot, we see Billy become the Mind Flayer's proxy. Billy gets invaded like Will. We don't really get to see why/how, but Billy turns evil. In doing so, he starts putting together an army of mind-flayed Rightside-Up people to feed to the Mind Flayer. This is all in order to kill Eleven, since she tried to keep the Mind Flayer inside the Upside-Down in Season Two in an anime scream fight reminiscent, in some ways, of Akira.
I was all for more Billy. If you've got an asshat of a character, why not use him–and possibly redeem him? Plus, Dacre Montgomery plays the part so well. The execution, though, felt like the bad kind of cheese that Stranger Things (usually) avoids. The moods and production values were great, though. Maybe it's because Stranger Things set itself apart from other science fiction/horror shows of the last few years by not using zombies, jump scares you could see from a mile away, and paying homage to the 80s–and its films–without completed aping from the decade.
Meanwhile, Season Three felt like The Hunt for Red October meets Alien meets The Terminator with a dash of the Griswolds in there for good measure. So, to me, it jumped. And jumped hard. All of the '80s hit the show at once and it wasn't pretty. It was probably inevitable, since most shows jump around their third season. But something happened while it went careening off the ramp.
While the third season furthered the convolution of the plot (and didn't explain a lot of it), it was still an interesting watch.
There's a plot-twist–especially with the whole jumping the shark thing. Growing up is hard to do. Growing up while all sorts of crazy shit happens around you is even harder.
It was fun to see Russian Arnold Schwarzenegger, Grigori, get back every time Hopper knocked him down. It was fun watching Steve Harrington pair up with Dustin and Erica to take down evil Russians (truth serum and all). Though they'd fail the Bechdel test, Eleven and Max playing dress-up and talking about boys was refreshing. Seeing Eleven further become someone besides "the weird girl with supernatural powers" was amazing. Abnormal teenagers who've seen Hell on Earth got to be normal teenagers for a bit.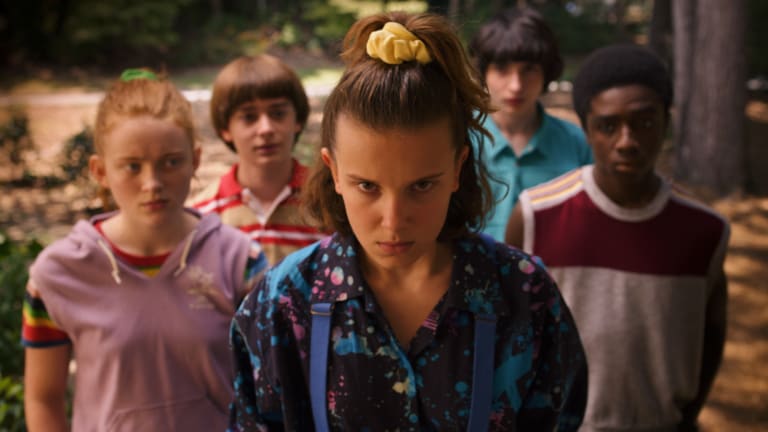 On the other hand, watching Will get rejected by Lucas and Mike time and time again felt real. As a nerd, I know how that feels, being a Yu-Gi-Oh player in 9th grade while other friends were…well, yeah. It was ridiculous as hell seeing Dustin and Suzie sing The Never-Ending Story's theme while saving the world. The scenes with Alexei were golden. Powerless Eleven was a great twist. I still wish Hopper didn't die (or did he?), but he went out like the hero he always wanted to be. The Russian touch probably means we could see Russian Eleven or some of the other numbers from the research facility.
Maybe not, but a guy can postulate.
Initially after watching, I was like "oh this was mid as hell." Taking some time to reflect, it still doesn't top the first season. At the time, the first season was something that hadn't really been tried on Netflix or other platforms. However, Season Three furthered the plot and character development while setting up something that's even bigger than mind flaying. I'm still curious to see how The Duffer Brothers and their team complete the series–and that's what counts.
There have been many a show I gave up on after they jumped (hi Scandal). Stranger Things, surprisingly, is not one of them. That could change in Season Four, but I'm cautiously optimistic.