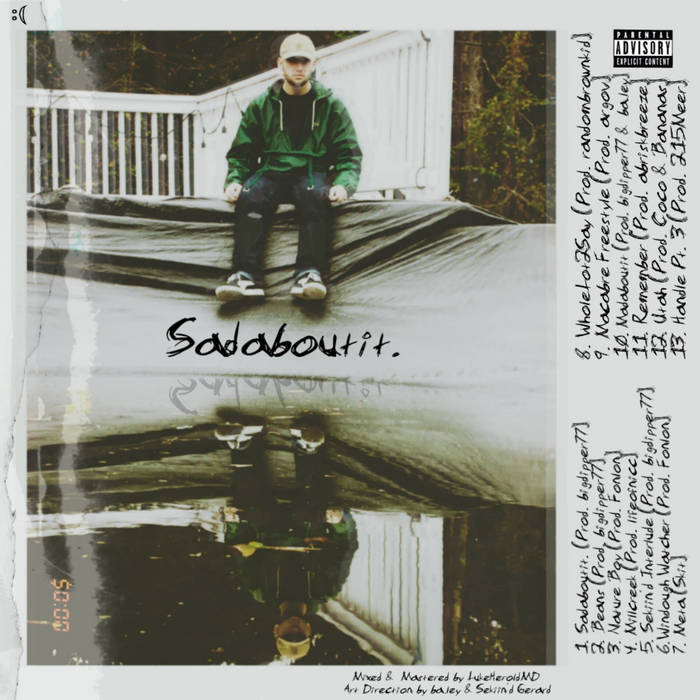 DMV artist Bailey Straughn makes an impressive return to music with the project Sadaboutit. The brevity of the project would typically irk me as I love a verse/chorus/verse format for a lot of my "they spitting spitting" rap. Bailey has bars, so I wanted to hear more from each song.
However, the short nature of Sadaboutit. plays into the theme (which seem to revolve around Bailey being sad and pouring himself into music to keep afloat). He's searching for a fleeting moment of happiness among the dark moments. He acknowledges his flaws and the possibilities of his life should he continue down the path he set foot on at first.
From darkness, artists can pull inspiration and deliver works of art. To me, Bailey Straughn did that on Sadaboutit. It's an impressive, albeit short, look into the psyche of a man who's struggling to keep his head above water. It's a great look into the artistic process when dealing with mental health issues. On top of that, he's got bars. Check out Sadaboutit. below via Bandcamp or via song.link and remember to support dope music in all its forms.