Like many Ravens fans, I was a bit disappointed when Lamar Jackson's team lost to the Titans in the Divisional Round. I stayed away from social media because of the hot takes and foolishness that popped up. And while I think John Harbaugh shouldn't have gone for it on fourth down when he did that game, the Ravens showed a lot of promise for the future in 2019.
For starters, even during a full season, the NFL essentially failed to stop Lamar Jackson's legs or arm. You hear the phrase "cheat code" thrown around a lot, but Lamar Jackson really is one. Yes, he's still finding his footing during playoff time. But let's remember one thing before we straight-up panic: Lamar Jackson just turned 23. He's led the Ravens to the playoffs twice now. He's found his groove as a passer, ending the season third in total QBR this season (not bad for a running back).
On top of that, the core of his offense is still young right along with him. Lamar and the Ravens' offense will be fine. Look at Tom Brady's numbers in the playoffs his first season. Although the Pats won the Super Bowl in 2001, Brady's performance in of itself left a lot to be desired. Those worrying about Lamar suddenly driving his game off a cliff are worrying too much.
Where I worry, however, is with coaching. John Harbaugh is a good coach. He has to be to work with the team to get a 14-2 record this year and win the Super Bowl with a distinctly middle-of-the-road team in 2012 (look it up and be real with yourselves). However, Harbaugh in recent years has allowed plays to go onto the field that maybe shouldn't have.
Now, I'm no field general and I can't say that I have much coaching experience outside of peewee games. So, in some ways, this is purely Monday Morning GMing here. However, Harbaugh and his staff's schemes, while (at times) unstoppable, can be exposed and exploited. If you take the running game away, you've taken away a good chunk of the Ravens' offense. The Titans game showed that. The Browns loss showed that. If the schemes falter from the jump and the opposition forces Jackson to throw without much of a read, you're asking for trouble.
Lamar's incredible, but he's still just 23. Even Mahomes didn't reach a Super Bowl until his year-24 season (hmmm). Because of this, he may still force passes. Even if he can scramble for 20+ yards when the pocket collapses on itself, he's still a quarterback above all else and prides himself on his arm. But you take away his ability to read and compose himself, he sometimes has shown panic. The Ravens FO and their coaching staff did well to provide Lamar Jackson with more weapons and schemes this year (Mark Ingram, Hollywood Brown, resigning Willie Snead, etc.).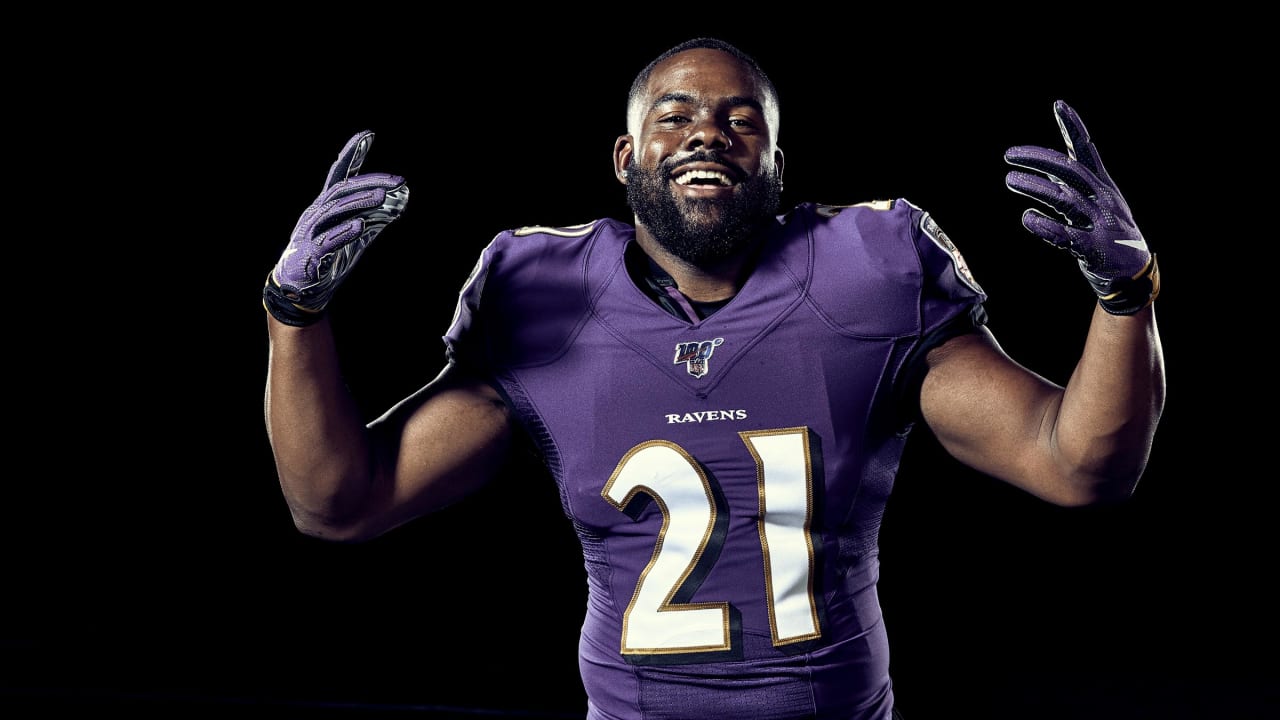 But it felt like the coaching staff forgot at times Lamar Jackson is still growing and left him out there to figure it out. That's not inherently bad, but it can cause some confusion and stunted growth if it's always the case. Harbaugh and his staff have 6-7 months to figure it out again before the 2020 season starts. If the 2019 Ravens can go 14-2, I think they can also be good in 2020. Maybe not 14-2 good, because there's probably some room for regression. But they'll be fine as long as the offense clicks and Harbaugh's staff doesn't go bonkers trying to reinvent all of the wheels.
The defense returned to a bit of its glory days. Yes, there were times that the defensive backs got beaten and beaten heartily. There were even times that the DL got shredded (Derrick Henry for instance). However, the defense lost a large chunk of itself coming into the 2019 season. No one expected them to be great. So, for them to practice addition-through-subtraction and become an even-better team on that side of the ball? The FO and the coaching staff did well there.
Resigning Marcus Peters was a great move as he's shown that he will be a leader on the team for years to come. Should they re-sign Matthew Judon or trade him?
I want him back as a fan if it won't completely break the bank (but it could). I'd prefer to avoid another Za'Darius Smith situation with Judon. I know the Ravens thrive on that next man up mentality on their defense. Even still, a few Elder Statesmen never hurt anybody.
Special teams is in good hands as long as Justin Tucker is alive and well and bopping.
However, it'd be nice if Baltimore could get a return man set in stone. I like carousels for my kids, not my sports teams.
All in all, the 2020 Ravens will be great. That is, as long as the coaching staff doesn't make Lamar dance around too much (yes, I'm aware of the racial implications that statement has). So since I don't give a damn about the Chiefs or the 49ers, my eyes are on September.
What a time to be alive as a DMV sports fan. The Ravens look poised to become/stay a powerhouse. The Terps seem to have figured out their woes this season. The Skins may be competent in 2020. The Nats won a World Series and the Mystics won the WNBA Championship. And the Caps are doing well. Now all we need is for a certain orange-and-black bird and a Wall-desiring basketball team to get it together and we'll be set.