Before I get into this one, I've got to give a shoutout and praise to Station North Sadboi. Without his ear, I may've been tragically unaware to a good chunk of Baltimore sounds and vibes this last year or so. It all started with a conversation about Joy Postell a year ago and it's blossomed to him giving me a ton of artists to check out. He's definitely a purveyor of dope music and a champion of the uniqueness Baltimore and the DMV has to offer.
Today, we're talking MARTYHEEMCHERRY's latest EP, Refreshingly Original.
The three-track EP is, at its core, freeform hip-hop at its finest.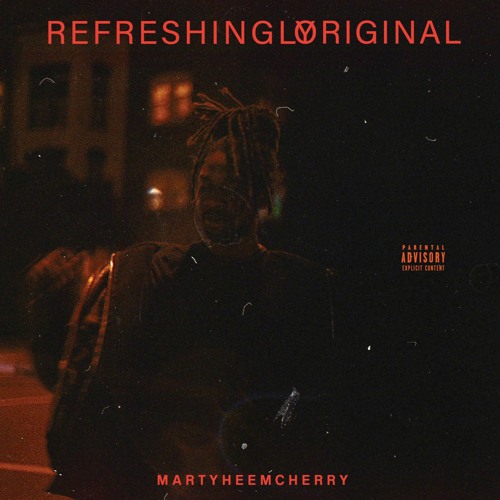 Less concerned with the VCV format of a song, MARTY gives bars on top of bars. This lifting of conventional rap gives each song a runtime of about seven minutes. However, nothing seems cloying or unnecessary. Instead, the 21+ minute project breezes by and it left me needing to hear more from the DC-based artist. The jazz-esque feel to the project was, well, refreshing. I got to know more about MARTY and who he is as an artist through this project than I get from some artists' whole albums.
The mark of a great project, for me, is one that immerses its listeners into who made it and why it's important to them. Not only did MARTYHEEMCHERRY do that on Refreshingly Original, he stabbed his flag in the ground and said "Love me or hate me. Either way, I don't really give a flying fuck because this is who I am."
Check out the project above and remember to support dope music in all its forms.