Now, I'm retired from recording. Songs For… 2 was my last album. I have nothing else to do in music besides write my ass off about your favorites and your favorites-to-be. That said, there are SOTB albums that you should check out on Bandcamp today and on Bandcamp Friday. They'll give you a better view into who I am (and who I was as an artist). Each one is a chapter in my life. If you don't feel like going through almost ten years of SOTB.com writing, check a chapter out and support dope music in all its forms.
Songs For…: The Demo Version (2013)
2013's Songs For… was the first album I received press for. Baltimore music journalist legend Al Shipley reviewed the project on his site and wrote about "Kings (Edited into the Echelon)" on the Baltimore City Paper site. It was also the first album where I shed the persona of who I'd been as SOTB up to that point. Before this album, I was a person who blamed others for my failures. S4 was the project where I held a lens and a fine-tooth comb to my life and said "hey, I've kind of been a fuck-up. How can I change that?" This demo version contains songs that I recorded, but never made it to the version of S4 that's on Spotify and other DSPs. I released this version exclusively on Bandcamp because it contains songs that both retread issues covered in the "main story" of S4 and beats that eventually found their ways onto True God and Team DAR projects.
Death of the King and DOTK (Deluxe Edition) (2014)
2014 was the year I came to grips with my mental health issues. I knew they existed for a while (see the above Songs For… for early thoughts into my headspace). However, DOTK was the album where I laid it out on the table. This was also supposed to be my last album as it had a conclusion to the Songs For… Trilogy. That wasn't the case, but it was the last album where I postured as the "No-Fi King," as being the No-Fi King was something like a crutch. I let my walls down further on this project, letting people see me come to terms with my bipolar disorder and how I wouldn't let it control who I was anymore. The deluxe version features reworks of songs from S4 as well as reworked versions of DOTK tracks (because I always use Bandcamp to release exclusives and demos).
Baltimore Commercial Break: From Juke Joints to Greatness (2015)
The first of three BCB albums, this one always holds a special, albeit bittersweet, place in my heart. It was the last project I completed before my mother died. In fact, I uploaded the album onto CDBaby for distribution a few days after she passed. It was one of the first albums I did with non-DAR features, with Lex Rush dropping some New York-flavored rhymes on the title track. It was one of the most-creative albums I did, as sampling news themes and commercials takes a lot of ingenuity. This one was a project that helped me branch out and just begin to have fun with music. I released this one on Bandcamp as a pay-your-own-price release (so, you know, pay your own price).
The Sorest Loser… (aka The Sorest Loser Who Ever Lived) (2016)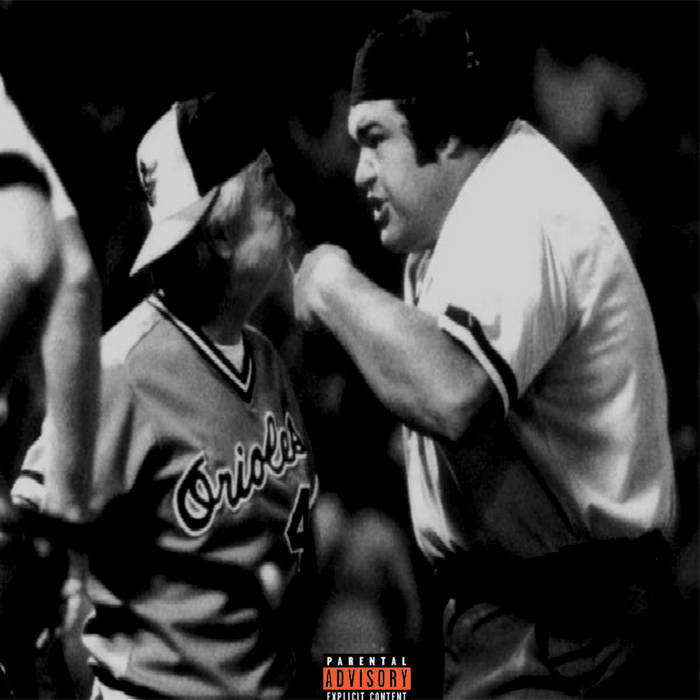 In 2016, I contracted Stevens-Johnson Syndrome from a litany of medications, ironically, used to treat my bipolar disorder. It, in a few words, fucked me the fuck up. I lost 25 pounds in a week, among a lot of other issues that I still deal with today. It also made me wary of trying new medications, since I didn't want a recurrence. In COVID times, dealing with that four years ago probably makes me more susceptible to the damn Rona. However, coming close to death makes you appreciate life that much more.
The Family and Friends Project (Recorded 2017-2018, released in 2019)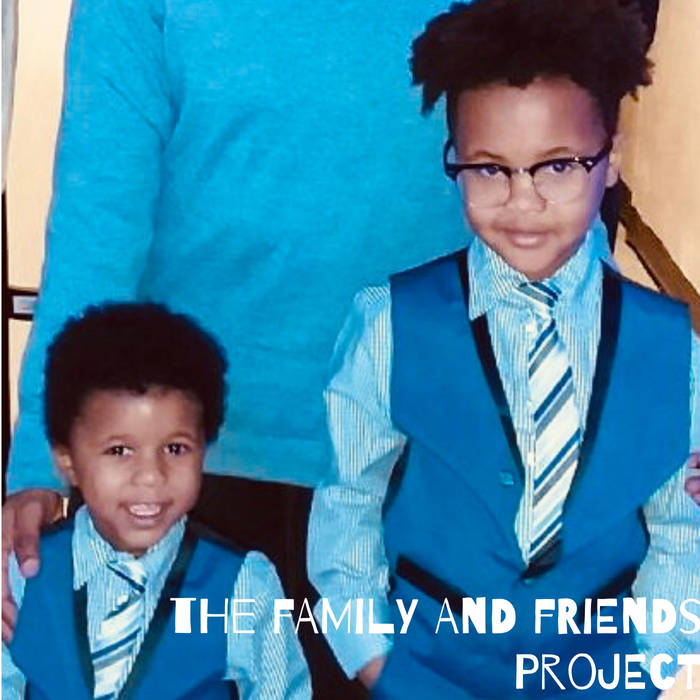 A compilation of Mama Young's Son, Papa Speed's Boys and Son of the Beast, this project delved heavily in my family life, the way I became a better father and provider, how my mother and father helped shape me as a human being–for better and for worse–and how my stepfather shaped how I am as a provider as well.
Baltimore Commercial Break 2: The Return of Young Midoriya (2019)
If you've heard it on anther DSP, you know why this one is a quintessential SOTB project. If not, here's your chance. Featuring DAR Elite, Baby Kahlo, Brain Rapp, Wayne Watts, Maurice Valentino and Eva Rhymes, BCB 2 was a love letter to Baltimore like its predecessor, but also a love letter to the various talents and sounds Baltimore has birthed over the years.
Songs For… 2 : The Revolution of the Modern Male (2020)
My last album is my best and brings everything full-circle. Seven years after Songs For… 1, I had to revisit the album that got me some of my biggest buzz as The No-Fi King. Why? Well, I'm not the same guy I was seven years ago. I'm, mentally and physically in a better place and more able to be a father and leader than I was when I was still coming to terms with my fallacies. That's not to say I'm perfect in 2020. Hell no.
However, I'm a lot better off now than I was then.
Coming together through quarantine and other happenings (including reminding people that Black lives matter), this one dealt with finally grieving my mother's death and looking forward to the future as a supporter of dope music in all its forms. It spans from the days of Treeka to the days ahead, while also being revolutionary music and embracing the "Revolutionary Hippie" mantra I held for years before this. Quite a lot to fit into twelve tracks, but I think I did a good job in doing that.
I didn't include any of the TBOM beat tapes or any of the J Dot stuff, since those were side projects. Plus, let's be honest–you don't want to hear 20+ hours of me. I don't even want to hear 20+ hours of me.