Earlier this month, the legendary DMX passed on from this world. His death made enormous waves as he was one of the biggest names in the game–but also one of the most-respected legends. From his gruff delivery to his ability to connect with listeners, DMX was one of the greatest of all-time. I had some trouble working through the emotions I felt after DMX's death. I wanted to make this less about just the impact X had on my own life. I reached out to several artists and SOTB staff to get their opinions and thoughts on the legacy of Dark Man X. Below are our commemorations.
Speed on the Beat, Writer/Artist
DMX inspired me. While I could never get the gritty, borderline horrorcore lyricism X did and did well, I studied his vulnerability and ability to make people feel exactly what he wanted them to. In fact, it's something I hold near and dear to me as an artist.
In talking with one of my closest friends, I discussed how X's death hits different than just about any artist's death in my lifetime. This is mainly because he's the one who made me want to start rapping. DMX was an artist who kept me engaged in his music from sunrise to sunset. While I never knew him personally, his music made you feel as if he was one of your OGs spitting truths to you every time he started a song. That's the feeling I've tried my damnedest to emulate over the years. It's one I think I've gotten pretty good at, especially through studying X and his career.
You could always see something to emulate in DMX. Whether it be through acting in films like Romeo Must Die (which deserves more flowers than critics initially gave it) or a song with Bizzy Bone, the brother was always on point. On top of that, he gave his all in everything he did. Yes, he lived hard, but he loved his family, his art and his fans harder. When the sun sets on me, I hope that I've made even a portion of the impact in the world X did for me and people like me.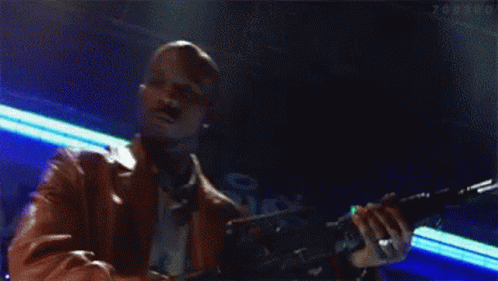 Maurice Valentino, SpeedontheBeat.com
You have some figures that are bigger than life due to their tenacity, and I felt for so many years that DMX was one of them. Whether I watched Scary Movie, blasted his "Touch It" remix endlessly as a youth, heard adults shout "Y'all gon make me lose my mind up in here, up in here" for a majority of my youth in jest and seriousness, or watched my alma mater's stroll teams hit the hardest steps to "Party Up"," DMX's energy has permeated my life in some shape or form. His ascension into the next life and the stories that came out after that gave endless layers to his benevolent soul amidst a traumatic upbringing stirred me more than any of his verses ever could.
I would remember reading years ago of a praiseworthy article telling of his early feats as a rapper in terms of sales and #1 records, stating that he filled the chasm of gritty superstar rappers after the passings of Biggie and Tupac. I would spend every year with my college roommate singing DMX's rendition of "Rudolph the Red-Nosed Reindeer." Additionally, I'd craft theater plays with my classmates during my hip-hop courses at Bowie State University centered around his skits and music.
My fondest memory centering around DMX's influence in my life comes from my performances in China in 2018. While a student, I did a original rap performance at a talent show that led to the University taking me and three other individuals on tour throughout China to perform at an international festival where I was even on television. Before I left, I remember practicing for hours on the university tennis court with a bit of artistic inspiration that stretched my neuroplasticity to the highest extent. I remember the legendary Jay Z had once said that he studied DMX's stage choreography–which heavily increased the impact of his own. I was like "Wow, Hov got a big part of his steez from this guy X?"
I watched DMX's Woodstock 99 performance and studied the crowd control, call and response and more.
Due to that video, I dominated in my China performances in 2018, selling out shows, touring and impacting individuals based on my Ruff Ryder predecessor. Like with Earl Simmons, there are individuals who use their art to inspire and galvanize others. Earl did that for me with every avenue he touched while on earth. I use my life and art to do the same. I hope the reader of this can do so as well.
Omar "Planet" Newton, SpeedontheBeat.com/Morphing Grid Radio
It always hits so close to home when we lose someone in the music community. I've always wondered why these loses hurt so much-for all of us. I think it's because like a lot of fallen artists, they became a parent of sort; giving guidance through art. Earl "DMX" Simmons was able to father multiple generations just with the intent to spread his energy to the world. One of the reasons I seek out certain music is for clarity–something to relate with the emotions and angst one feels while growing up. I think we all can say that DMX gave us clarity at one point in time.
Earl Simmons, like any other person in this world, dealt with problems and hardships. However, we remember him for the love and energy he gave to us despite those shortcomings. For those of us that are slightly out of the age range to have grown up with DMX, you may not be aware of all he's done to further culture. With a string of No.1 albums to numerous film successes, DMX showed us the lesson he learned as a child: the best way to deal with our problems is to let them out and process them in whatever way possible. Whether a diehard fan or casual listener, his art was able to inspire and further hip-hop as a whole.
Long Live DMX.
FinagoBaby, Artist
First things first, X was energy. The embodiment of it. Even if you were young and didn't understand the impact of his words, you felt him. You wanted to get up and wild out, [maybe even] break shit when you heard "X Gon Give It to Ya" or "Ruff Ryders Anthem." That's how he was able to cross cultures and get a whole crowd at Woodstock to go crazy.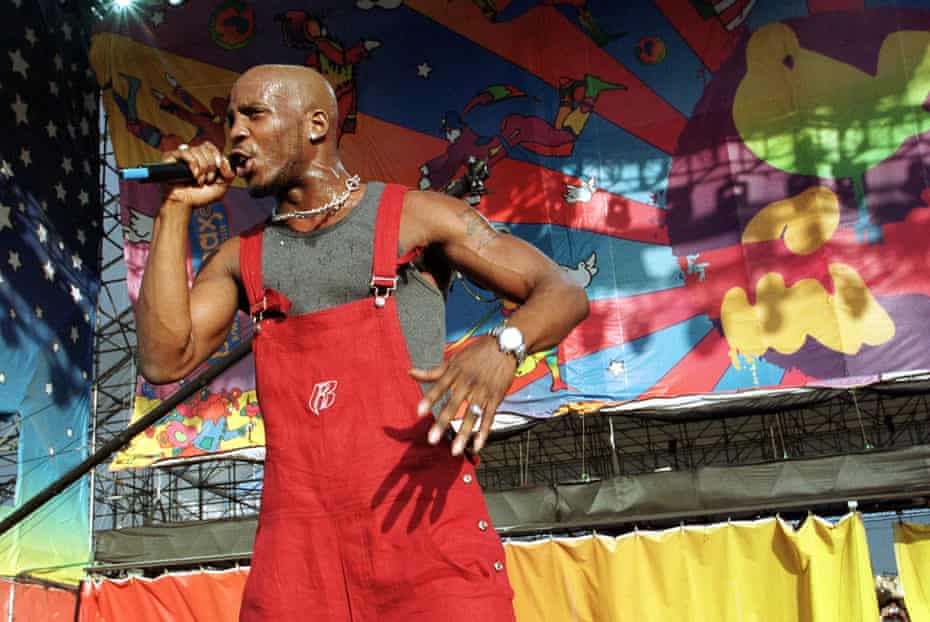 He was also deep and complex. The fact that he was open and didn't hold anything back, he really let you in his mind and soul. Songs like "Damien" gave a poetic approach to that devil on your shoulder man, that fighting the inner you to make decisions. Most of us felt that even to the small details.
And I gotta speak on my favorite X song of all time of course: "How's it Going Down."
As a youth I loved hearing Faith serenade in the background but as an adult, that came together with the lyrics that I finally understood having real relationships. It was all game. How he approached shorty, how he handled the drama and controlled the situation and then how he broke it off. How to keep it player and how not to get taken advantage of. And then sonically the beat with the singing, the cadence. You can just tell he understood music and how to balance that with being real and open, and just being himself. And I always fucked with that. Rest up, X.
Chris Cassius, Artist
DMX is one of–if not the–biggest example of transparency and internal conflict in hip-hop. Ever. X is the only artist I've seen successfully talk about murder, robbery and prayer all in the same sixteen bars and sell It. These traits of his artistry impacted me beyond measure and helped me understand that it's nothing wrong with feeling like a murderer in the morning and a pastor by the night.
RIP Dark Man X.
DJ Ducky Dynamo
DMX was among the most-influential and important rappers to our generation of hip-hop. His music crossed the content boundaries of street life and faith-based, all while exploring the journey between the two. When I think of DMX, I think of an earnest man. That's the core of his music. He was an earnest nigga who let people see him slip and fall as much as they got to see him flourish. Because of this, he was probably one of the most-human and most-humane artists to ever grace the planet.
As a DJ, one of the most-notable things about his music is the fact that you could play a DMX song in any room, with any type of person in it and get a reaction from the crowd. Songs like "Party Up" are legendary for this very reason.
Android No. 23, Artist
Growing up, DMX was a name I heard regularly and a voice I heard on the radio. Although his music didn't resonate with me much (this was before I fell in love with music) I always remembered him as the hype man, the music you'd play when it's time to go crazy, [especially while] playing football or some kind of extreme sport.
After growing up some more and falling in love with hip-hop during my adolescence, X stood out to me because of his humanity beneath the hard exterior, and his relationship with God. I always felt like my relationship with God had to be perfect and as an adult I know that it's so far from that. I guess for me, he represented this idea of nuance and duality. This is something I still struggle with today, and even with his passing I've come to accept that sometimes the struggle never ends and that's ok.