Happy Friday guys! We made it! If you're reading this, know that you are awesome and that, if you're an artist or musician who's featured on the site at any point, I love what you do. In many ways, artistry is what makes the world go 'round. Today's Quickies is another Deluxe/Extended version (read: several mini-reviews versus just the playlist). I'll try to keep each review quick, but reading is fun…damental. The overarching theme of this list of tracks is growth.
We've got growth past doubts and hurdles to follow a dream (like Howzen on the alt-rap offering "Find a Way" or the Holleywood and Raheem DeVaughn offering "El Campo," which took about two years of "late night recording sessions" to perfect). We've got tracks about growing up and moving "onto newer greener pastures while still loving those you've moved past. An example of this is the boombap-heavy offering from Ram-Jaan, "Love is Very Real," which speaks on old friends and the past in a way that's equally respective and "I'm past that now." Heck, we've even got songs about smaller growth past setbacks and naysayers (like Veed's "Setbacks," which features the young rapper just speaking on the movement he's been on recently).
On top of that, we've got tracks that feature growth as an artist, when we start doing more experimental things. An example of that is the "bright from start to finish" vibes we get from the lovely "Goodmorning" from Baro Sura and Silentjay. That one is a growthfest which sounds like a mix between Sade and Kendrick Lamar. Another example is FEELSOUL's "Temptations," which finds the soul singer channeling a mix between Silk Sonic and Miguel to create a sexy vibe and discuss the "emotions and temptations" people feel with each other at the start of a relationship. Finally, we've got growth from mainstream and indie artists alike, as Big Boss Vette unites with Flo Milli and Saucy Santana for a remix of "Snatched," which finds the trio spitting some raunchy-with-a-reason rhymes to let it be known that they're not to be trifled with in the streets–or the sheets. Santana's verse, for me, stands out because he fits right in on this one, sandwiched between Flo Milli and Vette's verses.
As I've said before, I love growth. As long as you're growing, you're alive and learning. You only stop growing–at least on this plane of existence–when you die. That said, support dope music in all its forms.
Pat B Da Truth – "Boss Moves"
This one's got an old-school vibe to it, kind of like early 2010s Rozay, with modern, positive "I'm going to make it for me and mine" lyricism. The first track off his Multiverse project, "Boss Moves" sets the vibe for the album. In other words, you're given a look into who Pat is and who he wants to be for himself and those close to him. Plus, I'm here for the JUSTICE League-esque production.
Nia – "Fannie (Lou)"
I love this one because of Nia's flow and lyricism. They remind me of a mix between Cole and Chance over an early-era Drake-like beat. The song itself is an unpacking of what it means to grow and what the word "growth" means to the young artist, ultimately becoming more and more comfortable with the place they're in at the moment. This is mainly because, well, they've grown. The Evanston, Illinois-based artist has a bright future in front of them if they continue to make music like this, music that attempts to "[make] peace with the sky…or the void." Plus, the song's named after civil rights activist Fannie Lou Hamer and continues her legacy in its own distinct way.
12Eleven – "Sleep on Me"
A track which focuses on growth in another way, "Sleep on Me" is a song that speaks on "being unappreciated by another" and how one responds to that unappreciation. Sonically, it reminds me of a mix between early Anderson.Paak with a bit of 2000s neo-soul in there, down to the subject matter. I'm also a huge fan of how everything comes together as the song is ending/reaching its peak, almost in a self-revolation sort of way.
Kelly Swank – "10 Months"
This one grabbed me because of the melodic and dramatic beat. Add in another story of growth and maturation in the face of a world that'd rather see you stagnant, and you've got a helluva intro to Swank. The young artist reminds me of Cole and Joey Bada$$ with a bit of Reasonable Doubt Jay in the "young man with old wisdom" story he's putting down here.
Brit Fox – "Knock Out"
Featuring Dallas Cash and Britana and written by Brit Fox and V1, "Knock Out" is interesting in a lot of ways. Specifically, it's one of those contemporary R&B songs that takes the concept of love and compares it to a prize fighter taking shots at their opponent. The laidback but hard-hitting bars from Dallas Cash add an additional wrinkle to the track, sort of like Grandmaster Caz's verse on daddi ru's latest (which was covered on SOTB yesterday)
Kristian J – "FCKWITHME"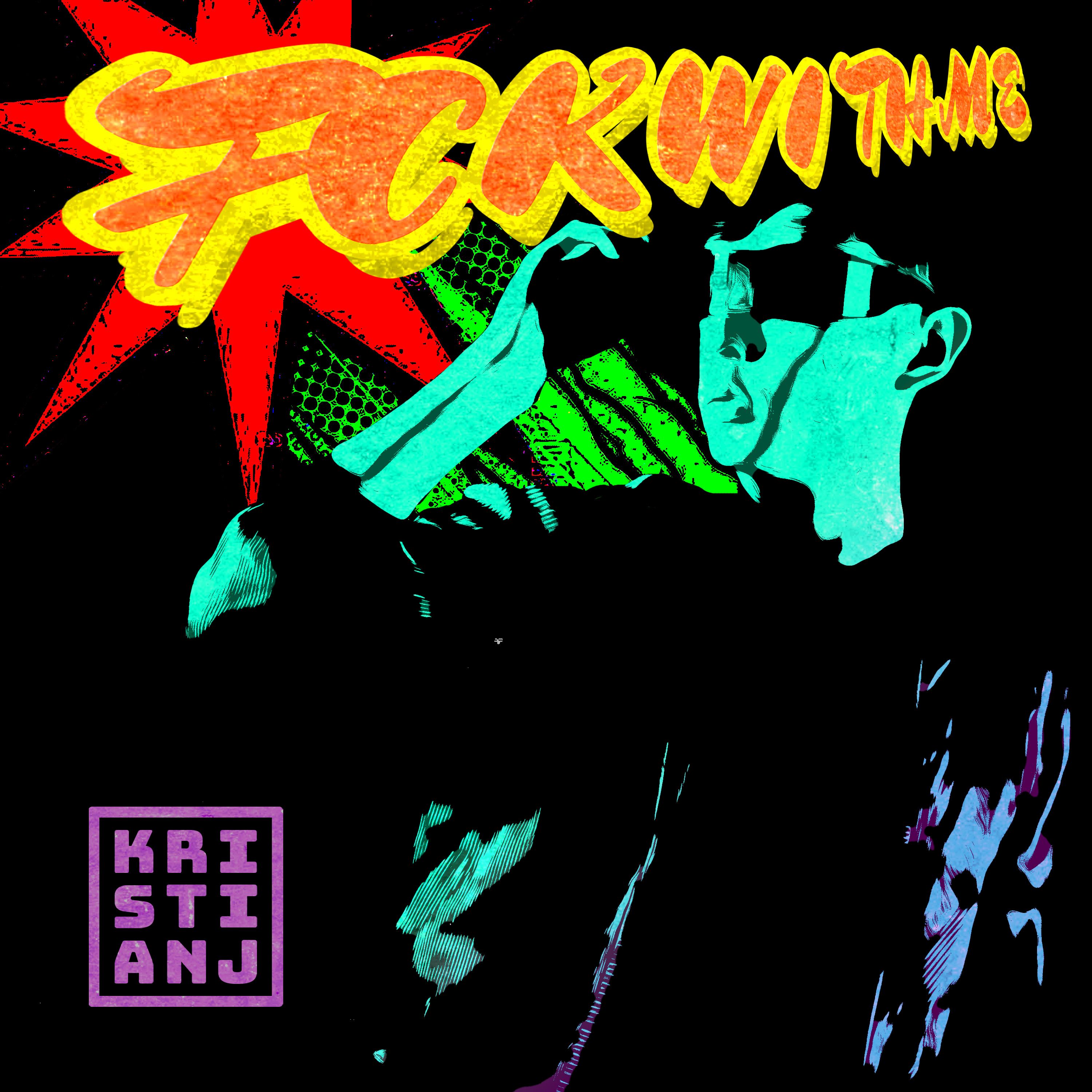 I like this song because it's a blend between alt-R&B and Blink-182, in that it's a bit pop-punk but still has a soul to it as well. The "satirical, queer-coded blend of hypepop and punk rock" also poses a valuable question. It asks "in an encounter, do you just want to smash and dash or do you want something bigger, better and more meaningful?" In a world where everything's hyperconnected–but still distant–this is a powerful question to answer. I hope you choose correctly for the long haul versus just the short gratification.
Absyte – "Flow"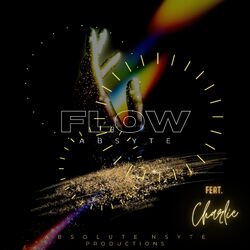 This one's about growth in the face of trying to make sure you're the best you you can be in order to help build the best "we" you can with a prospective partner. Absyte had this to say about the track: "better times sometimes come after turbulence and truly leaving the issues holding each other back." I agree with that, especially because I know that you can't be the best partner you can be without letting go of the hurt you may've suffered in the past. Don't forget it, but understand that you're not in that situation anymore; instead, you're in something potentially infinitely better. Sonically, Absyte reminds me of a mix between SaRoc and Lauryn Hill with the mix between jazzy instrumentation and vocals and lyrically-deep hip-hop.
Citero – "Mentality"
I like this one because of the boombap production; I'm also a fan of this one because of the lyrics, which feature Citero speaking on his own growth as an artist and how his newfound mentality keeps him firing off impressive tracks.
Platune – "My People"
Philly artist Platune speaks on his growth as an artist–and a man. The old-school vibes are a welcomed change of pace. This is especially since the mentor/artist leads the next generation, showing what he was and who he is now for his students. Lyrically, it reminds me of a mix between IDK and Cole, specifically because the boombap flows and the life lessons put out on this one.
Big Bailey – "Summer Vibes"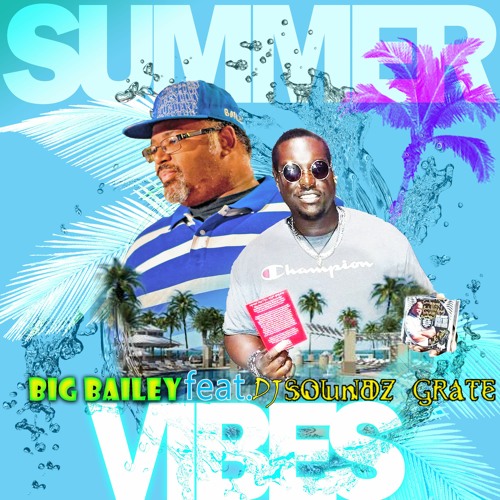 I like this one. That's specifically because it reminds me of what'd happen if DAR Elite–mainly Shaggy–hopped on a conscious G-Funk song and made a throwback that still feels new. I'm here especially for the positivity we get on "Summer Vibes."
Saynave – "Fights with the Mrs."
Marriage (or any long-term relationship) will have you scratching your head like "well, shit, how did this happen" every so often. People fight, they disagree and don't always see eye-to-eye. However, if you love the person you're with, you'll find a way to grow together and make it work. That's even if it's not as a couple. I've been there. Thankfully, Saynave's sticking to his guns and sticking with the woman he loves. Score one for Black love.
Golden Dawn Arkestra – "Join As One"
A funky track that features the group preaching about unity and ending division amongst humanity, "Join As One" is a bop. It's a bop that makes you think more than it makes you bob your head–even though you'll probably bob your head a lot on this one. Love and joy are definitely weapons, after all, against negativity and violence. Sometimes, you need to fight with your fists. Sometimes, though, it's better to fight with your heart and mind as well.
OG Spliff – "NEO"
A Matrix-esque track with upbeat Afro-futurism vibes, OG Spliff's "NEO" finds the artist breaking through "the illusion[s] given to us by social media, drugs and the everyday of society." Putting this one after "Join as One" in the written reviews makes sense, to me. Both songs are about breaking free of what people expect us to do and becoming better people because of it.
Mark Vasquez – "Riverside Winds"
Vasquez has been busy AF these last couple months, appearing on SOTB quite a few times between his solos and work with Matt Nye. "Riverside Winds" isn't exactly about growth, but it is about maturation in the "we're growing in love" sort of way. It reminds me of a late-night summer drive with the first person you said "ILY" to. I'm also a fan of Vasquez's vocals, as always, because they're rich and husky, like a mix between Americana, neo-soul and contemporary R&B all in one.
Amal Fashanu – "Me & You"
This one has more of a growth as an artist, as Fashanu blends R&B, afrobeat and Latin pop to create a bilingual vibe that finds the UK-residing artist speaking on someone she loves as a person and beyond regular constraints. Plus, I'm a sucker for the "Ready or Not" interpolation (as I'm still a pretty big Fugees fan).
JVJUE – "Daylight"
The song's a bit more on the alt-rap/alt-rock-adjacent side of things, compared to what I usually post. That said, I love the experience of it all. That experience, which details "being trapped in mental darkness and finally breaking free" of that darkness, is a powerful testament to the human in us all. We see darkness, sometimes on a daily basis. However, we typically find a way to move beyond that, grow and become better people. Instead of running from the darkness, we should fight against it and bring ourselves some (day)light.
These aren't the only tracks in today's Quickies. But, as is the case with every Quickies, all the songs featured grabbed me and made me want to, at the very least, feature them on this volume's playlist. And on that note, I'm logging off for a bit. Support dope music in all its forms.