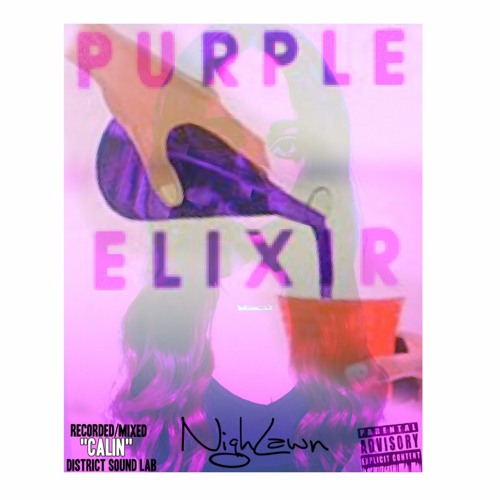 Almost two years ago, DMV (emphasis on the V) artist NighLawn dropped Purple Elixir, a project that I described as being "an emotional project that takes us on a ride through some of NighLawn's darkest and brightest times." Her vibe was before its time, as now you hear artists like Cardi B and Nicki Minaj, to name two bigger artists, utilizing this syrup-meets-emotions flow and style. It was what some people (may) still call "SoundCloud Rap" before every artist who's popped off recently rode that wave.
No, I'm not saying that Cardi and Nicki straight aped their style from a regional talent. However, what NighLawn did back in 2016, not many artists were on, regardless of gender. It was like an odd mix between Odd Future and regular Future. There was lyricism on top of emotionally-draining instrumentals that were full of smoky elements. There was a certain vulnerability that was also a strength. And, if we're being 100 here, NighLawn was definitely more than just a pretty face who could kind of rap.
I listed this project, in 2016, as one of my favorite projects from that year. That still stands. But, what made me revisit it in 2018 is that, in two years, it's aged pretty well. I know, two years isn't enough to call anything "timeless" or "classic" or what have you. However, NighLawn's Purple Elixir is just another testament to the DMV's ability to drop incredible music. If you missed this project when it first dropped, here's your chance to peep it again. Check it out below and remember to support dope music in all its forms.