About four years ago,
I wrote a piece
 asking the question of who needed the other more: WWE or CM Punk? In the four years since that piece, it'd appear that Punk didn't need the WWE–and some folks within the WWE make it seem like they wouldn't welcome Punk back.. It probably doesn't help that the Dr. Amann lawsuit was a thing. However, stranger–and more messed-up–folks have been welcomed back into the good graces of the WWE.
Abdullah the Butcher still has his HOF ring after willingly infecting folks with hepatitis. Many of the Good Ol' Boys were racists and Vince still lauded them. Moolah (allegedly) pimped folks and they would've named a battle royal after her (had Snickers and other sponsors been like "nah"). Sunny still received WWE-sponsored treatment for a long while because of her drug and alcohol addictions. Eventually, WWE said "no more" to Sunny. But, by that point, most sane people would've said "no more" to Sunny.
Point is this: CM Punk suing Dr. Amann and saying some "not-so-nice" things about WWE probably won't bar a reentry into the WWE if he'd have them. Besides, truth be told, WWE hasn't been the same for me since Punk left.
But, the lovely thing about Punk is that, as I mentioned, he doesn't need the WWE and seems to be living his best life without them.
The man lived out a dream by fighting in the UFC. Win, lose, or draw, the man did a lot more than some of the folks who chastise him on a regular basis. He regularly gets in touch with his nerdy side. He's married to a woman who seems to make him a better person (and who wrote one of my favorite books of the past year or so, Crazy is My Superpower) in A.J. Lee/April Mendez Brooks.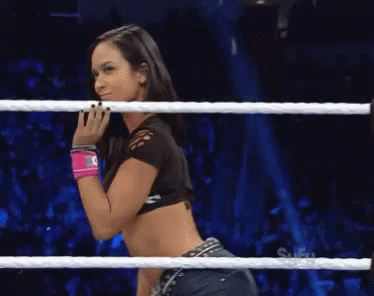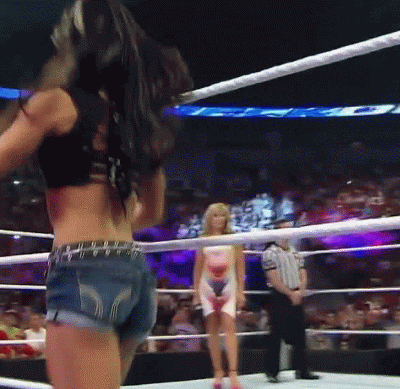 Things haven't been the same since A.J. left, either.
The thing that has gotten me emotional is that I thought that I'd have more time with Punk as a wrestler. It's selfish as hell, especially since the man has performed in some sort of contact sport for over two decades. But, for me, I connected with Punk on a level I hadn't with many other talents—WWE or otherwise. He was the closest thing fans had to Stone Cold in a while. 
So, here comes the kicker. I see both sides of the argument. I get that we, as fans, had some weird sense of entitlement. We thought that we should see more from him even though he said "hell no, guys. I'm done with that now." But, I also get why he may get weird  when people ask if he's done with wrestling for real. I get why he doesn't want people to randomly snap him offguard; he probably fears that "fans" will just use him taking a dump as a way to gain publicity online.
Ultimately, it's like Jay Z said. "[People] want my old [stuff], buy my old album." Punk is a human being, and, as such, he's allowed to evolve. We shouldn't be mad at him for wanting to do other, non-wrestling-related things. We shouldn't be upset that he just did a signing at All In versus a match. The man gave us decades of work. I'd rather him leave on his own accord, go to UFC, write comics, and all that than be 60-plus, still trying to get a pop from the crowd, even though he can barely walk down the ramp. Truth be told, the brother came, saw, and conquered, all while still campaigning for other talent to get shine (see Kofi Kingston, Daniel Bryan, and others for examples). 
We should be thankful, as wrestling fans, that we got to see Punk at all. Yes, he can be abrasive and not exactly the cuddliest mofo around. But, didn't he earn that right as both a human and as a legend? That's just my two cents. Thanks, Punk.
Until next time, this is your purveyor of the new and the nostalgic who critiques it from a POC POV, SOTB, saying "stay nerdy, my friends."