Yesterday, the sleeping giant (somewhat) stopped being ten-ply about doling out massive contracts and Manny Machado became a San Diego Padre for the foreseeable future.
At least it's not navy blue pinstripes, amirite?
The deal clocks in at $30,000,000 a year. That averages out to about $165,000 a game (including the playoffs). In San Diego, we will see Manny go back to third to compensate for star prospect Fernando Tatis, Jr. playing short in the very near future. This, to be fair…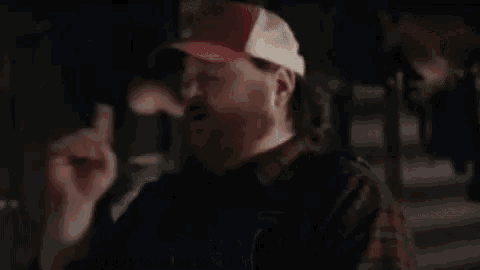 …is probably best for everyone. Manny Machado is probably one of the best 3B in the game at the moment and is only a serviceable-to-good SS. Meanwhile, Tatis is touted everywhere as some kind of wunderkind at short. Even if Manny is the $300,000,000 Man, I'd like to think he's not going to purposely stunt the growth of a stud prospect and his new team just because of a position preference.
Then again, stranger things have happened these past few weeks.
The Padres are still several pieces away from contending for anything. They're not Orioles bad at the moment, but they're still projected to only win 69 games–with Manny. Even if they're not winning the World Series in the next season or two, Manny Machado got a mammoth deal. Bryce Harper is (probably) right around the corner with another crazy loot box, surely. All is right in the MLB world, right?
Yes, we cleared one helluva hurdle in the Manny deal. Some of these pundits on the MLBTradeRumors message boards can finally button their lips about Manny going to the Yankees or the Marlins or the Phillies. He's signed and that is over. What's not over is the fact that it took until damn near March for this deal to come down the pipe. Meanwhile, Bryce Harper is still unsigned heading into spring training. I'd like to think he won't end up like, say, Alex Cobb or even Jake Arrieta last year (signing late in the game, having to work out kinks, and ending up not being worth the mega deals they signed for).
This sort of procrastination (or teams opting for a boatload of minors contracts versus going all out) hurts everyone. Yes, the players get paid (sometimes "stupid money"). Hell, even a one-year minors deal is usually more than I'll make in the next few years combined. However, people having to hold out into March and the like hurts the training regiment they need to get into gear for the season. Then, you have these players working out the kinks through the actual season and no one's happy by the end of the year. It hurts the fanbase of the sport and their trust in the owners actually fielding competent, fully-operational teams year in and year out. 
I'm not asking for Adam Jones or someone to get $20,000,000 a year, but I'd like to see more contracts signed that aren't minors deals. I'd like to see a lot more free agency news wrapped up by this time of the year, not just seeing some of the major chips falling into place.
The Orioles, for example, are tanking to rebuild and refuel their minors system. That's cool. Let's walk with Elias. What about the other 20-something teams that haven't pulled out the stops to compete? The game is screwed if this sort of thing continues. Fans suffer from teams that are just so-so, players can't fully optimize their potential, people start tuning out and/or labeling players primadonnas and owners tightwads, ratings could continue to drop, and no one really wins in a game I hold near to my heart.
Yes, Manny gets $300,000,000. Great for him. The league as a whole still has a ways to go before they completely figure it out.
Get to chorin', MLB, or you'll be striking in a few years. And nobody wants that.