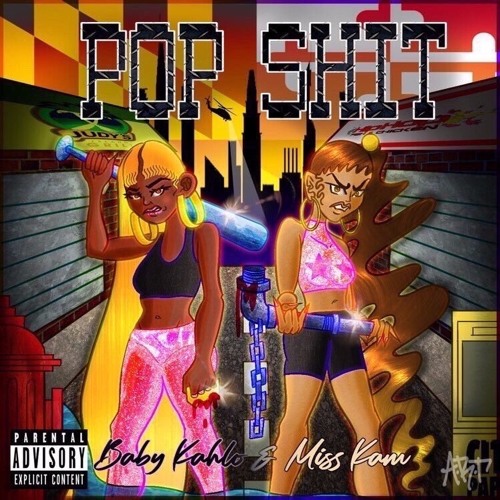 If you haven't gotten hip to Baby Kahlo, one of the dopest indie artists out of Baltimore at the moment (and fellow BCB2 feature–shameless plug), stop sleeping. Kahlo collaborated with Miss Kam on this one and I had the "BRUH!" face the entire time.
Have you ever heard a song that's so abrasive, it feels like a layer of your skin peeled off by the end of it? That's the feeling I got when I heard Kahlo and Kam speak their piece on "Pop Shit." It's gritty, it's abrasive, it's confident, it's everything you want from hip-hop and what people have come to expect from both of these rising artists.
The production is also a strong part of this track, as Doowy Lloh gives us spooky vibes. These vibes would sound at home on a Three 6 project just as much as they sound fresh and on-point in 2019. It's the combination of modern sensibilities and old-school "fuck you" tendencies that make this one a song that's going in my playlists.
Check it out above, keep your eye out for both of these young artists, and remember to support dope music in all its forms.