I debated about calling this one "Speed's Miss Kam Primer" or "The Essential Miss Kam Playlist." However, as a Baltimore native, I've always appreciated the multiplicity of "dummy," even though I don't use it as often as some do. However, since this isn't (just) about my love of my hometown's lingo, let's get into what you're really here for.
We've been blessed by multiple incredible songs from Miss Kam since she first started bubbling up. Hell, even in this year alone, she's dropped a procession of incredible work. Overall, though? She's as dope of a rapper as she is a hard worker. From her work with DDm to her work with Kahlo to her work with Joey Bricks, Kam's put her name in the area's collective mouths. In celebration of Tew-Faced, I've decided to put together some of my favorite songs and features.
These are in no particular order, since I don't necessarily like to rank things. Since Tew-Faced drops on New Year's Even, so it's a good time to get into the various precursors to the project. This is the introduction to Miss Kam Week on SpeedontheBeat.com, so let's get it.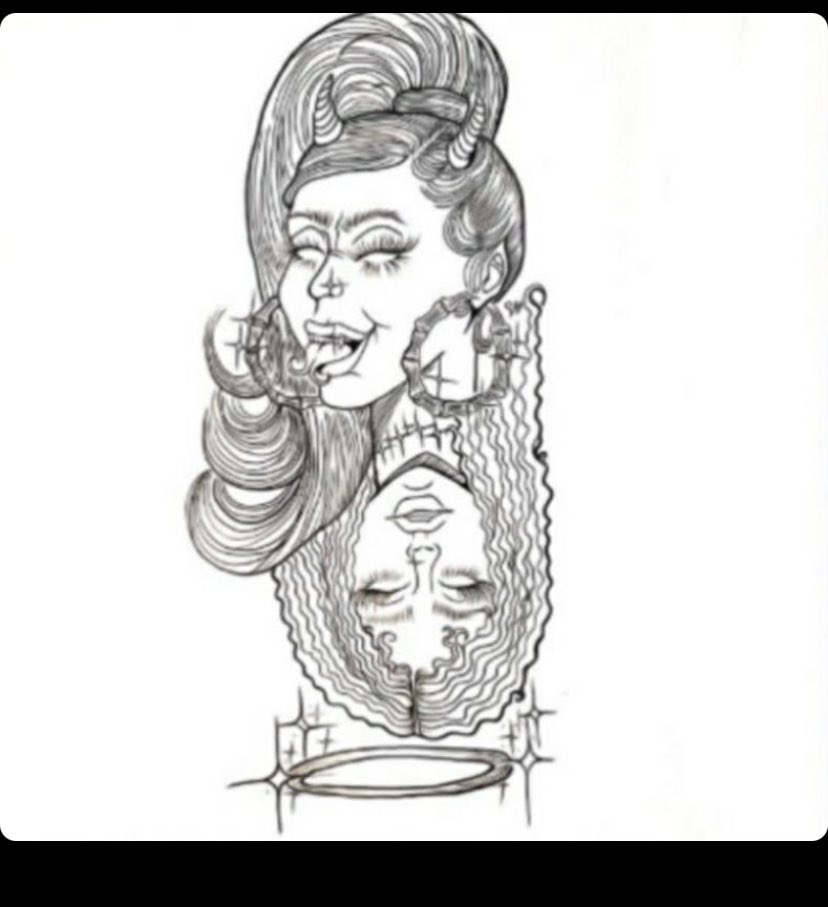 Baby Kahlo and Miss Kam – "Pop Shit"
For me, you can't have a Kam list without including this scorcher. Produced by Doowy Lloh, everything about this song screams "I'm here and you can't force me out." From the chorus to Kam's bars, you're given excellence. Kahlo provides her usual incendiary flow and attack on the beat, creating an anthem for two of Baltimore's best artists–regardless of gender.
DDm and Miss Kam – "Rachacha"
Now, DDm's The Ballad of Omar was one of the best albums I've heard this year. But this one? It perfectly encapsulates DDm's Omar persona (in other words, it's dark fight music/heist music) while still being catchy.
The way Kam starts off her feature—"Is you a nut bitch?/I got my niggas and my girls. Now what bitch?"—demands respect like the way Lil' Kim started off her "All About the Benjamins" verse. Then she continues to hit listeners with punchlines (such as "y'all niggas got acne, but y'all ain't bumping") and straight grimy bars. It's the perfect way to close this track, which was one of the standouts of the album, out.
Chris Cassius and Miss Kam – "War Time"
When Kam and Chris Cassius collaborate, it's poetry in motion. They bring out the best, probably because they're both competitive artists who want their flowers and their throne(s). Her feature on 6Tape, "War Time," is no different. Anthemic in its approach while still giving us that abrasive rap we know from both of them, "War Time" is one of many highlights on 6Tape. It's one of those tracks that's better heard than talked about.
Miss Kam – "Rider Girl"
I could include the entire Birthday Pack and its extended version on this list. Kam's first official project was full of bangers. This one, however, takes the cake (pun intended). A modern extension of Blaqstarr's classic Baltimore club-heavy track, "Rider Girl" features Kam's signature rapid-fire delivery and enough lyrics that it's hard to pick a single one to highlight. While Blaqstarr's take on the rider girl is legendary, Kam's song is harder in one way.
It isn't focused on layered vocals or how she's the perfect boss chick for her man.
However, just like Blaqstarr's, Kam makes it known that she doesn't need any dude to complete her. In that, and the overall song? It still keeps the original's energy. The best way to describe this one is frantic but syrupy. The beat's slow nature perfectly complements Kam's flow. She's demanding (of our attention) and feisty-like—just how Blaqstarr likes them per the K-Swift-centric version of "Rider Girl"—but can (and will) go up against anyone.
Joey Brick$, Bill Carl Boomer and Miss Kam – "Get Geeked"
While Joey's also been on a run this year (check out Brick by Brick if you haven't already), this was one of my favorite tracks from him this year. Assisted by Kam and Bill Carl Boomer, "Get Geeked" sounds like what you'd get if you took peak hyphy and ran it through a Baltimore filter.
Kam closes out the track, just as with "Rachacha" and she pulls the same magic she did on DDm's track. Going ham and cheese on the beat, Kam does party rap like only she can: gritty, sexy without being overly sexual and still pure fun. You can tell that the trio on this one had fun dropping their lines over the beat.
"Big Man Small City"
This one is Kam at her best, which is saying a lot considering the tracks I've included thus far. Why do I have this one as a top-tier Kam joint? Simply put, on top of everyone rapping their asses off, I'm a sucker for cypher tracks. That's especially since I came up battle rapping with True in middle school. Heck, I'd always tune in to 92Q when Neke Howse hosted her freestyle competition weekday evenings. Yes, I'm that old and no, I never actually got on the radio to spit my bars to Neke herself. Keeping the same creative energy Kam's exhibited in everything from the socially-conscious "We Are The World" (another contender for top Kam songs of 2020) to even her Twitter game, she goes toe to toe with some of the new wave of Baltimore hip-hop artists and more than holds her own. In fact, she kicks shit like a nigga do, channeling a mix of Baltimore sensibilities and early Lil' Kim wrapped into one package.
"Taking Over Freestyle"
Kam's November 2017 freestyle over the classic "We Taking Over" beat is as potent as it is brief. She follows the Stone Cold school of stunning excellence as she arrives, raises hell over the beat, then leaves (and leaves us wanting more). Thankfully, you don't have to wait too long for her latest and greatest. Even on a respite, Kam takes no days off and it shows on this one. Taking us back to her "No Bluffin" days with the menacing bars, Kam delivers lines such as "we don't argue 'bout bitches, we just pop the ho" and "you the type to get money then botch your nose" with a conviction many can't match. For this to be her first ever recorded freestyle, Kam comes in like a veteran of fifteen years. In a word, sheesh!
From the day she walked in the door, Miss Kam's been kicking them down as often as she can. These are but a few tracks to get your journey into Tew-Faced started. If you like even a single one of these, you should be on the look out for Tew-Faced when it drops on Thursday. The evolution Kam's displayed over the last few years has been beautiful. Continue to do what we always do and support dope music in all its forms.