We're often warned not to meet our heroes, lest we become disappointed for believing in them. Heroes and villains are subjective, but they are still human. In the case of DJBooth Editor-in-Chief and Audiomack Vice President of Content Operations and Artist Services Brian "Z" Zisook, this humanity is what makes DJBooth an excellent source hip-hop editorials and thought-out takes. While he and I sometimes disagree, as humans do, I respect him and his work. That's even before I realized a dream–appearing in a DJBooth editorial of my own–in 2016. As much as we know about DJBooth and Audiomack, one of the main forces behind these platforms doesn't exactly flaunt his backstory. To those who don't know, it's one that is shrouded in a bit of mystery, to the point some will mistake DJBooth for an actual person.
That's where I had the opportunity to come in. I recently had the chance to interview Z via text Q&A and bring my journalism career full-circle.
The 35-year-old Illinois native and "anti-yes man" met business partner, Dave Macli, when he was a senior in college at Illinois State University. Z wanted to handle content for DJBooth, then a DJ community-centric site, and desired "access to a platform to write reviews and publish interviews."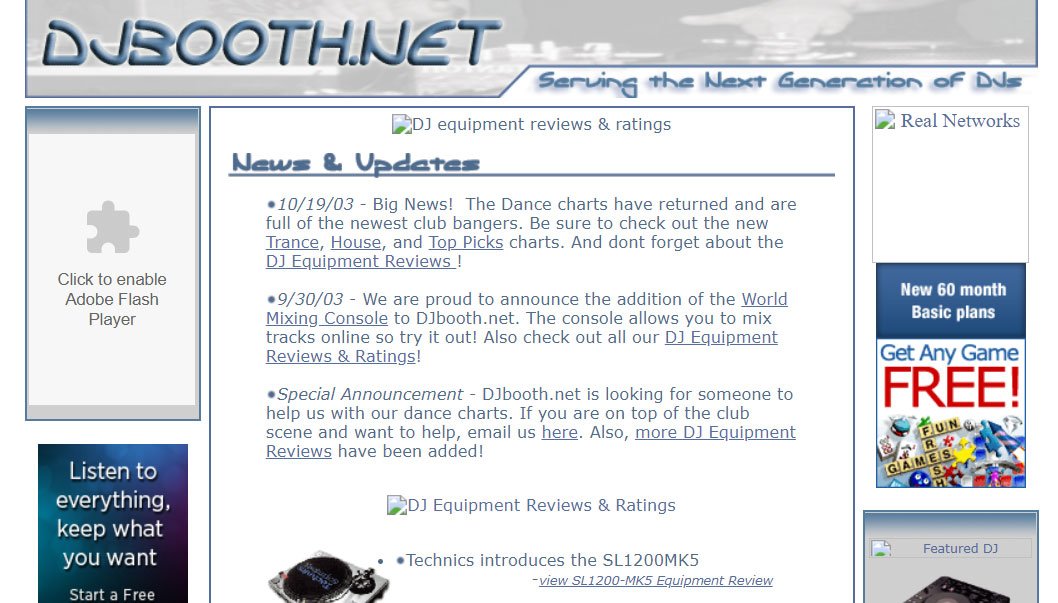 Macli accepted and the evolution of DJBooth began. Over the next 16+ years, readers flocked to the site for tricks of the trade, in-depth interviews, and a focus on storytelling versus mixtape hosting or clickbait articles. While there are still pieces on equipment, the focus has shifted.
Over the course of DJBooth's run, the site has covered a vast majority of my favorite artists. I found out about Big K.R.I.T. between Drizzle Sez and reading the piece on K.R.I.T. Wuz Here via DJBooth. The site has been home to Donna-Claire Chesman's "Year of Mac" series, Travis "Yoh" Phillips' One-Listen Reviews and editorials, and a bevy of information for fans and artists alike.
Zisook doesn't assign topics to writers, something I agree with and follow on SpeedontheBeat.com. When asked about the writing process for a DJBooth piece, he said the pitch process is simple. A three-to-four sentence blurb about the angle, the who, and the why will get your foot in the door. Beyond that, "[what you're writing] has to mean something to you, not to [him]." Yes, it's important to be knowledgeable and quick-tongued. But if write with no soul, it's a no-go. Also, it helps if you get some practice in as "the only way to conquer fear is to jump in headfirst [and the] only way to get better as a writer is to write." Even though he's written for over two decades, he still feels like there's room to grow on a personal level.
From there, we began to discuss culture vultures. As a white man in the hip-hop sphere, I wanted his opinion and experiences on the topic. He acknowledged his privilege and stated that people often look at him and assume things about him. This is based on the reputation some white and non-Black people of color have garnered in music. In hip-hop, appropriation runs high. Eminem said it best, albeit in a self-depreciating satirical barb:
"[Some] do Black music so selfishly and use it to get [themselves] wealthy."
Zisook combats those perceptions by staying true to himself, having the best intentions possible in this world, and openly showing himself on social media. While it can be "upsetting and frustrating" for Z to deal with this, he knows that he can only show people what he's really about through his actions. Those actions include co-owning Audiomack, a streaming platform where I have a few of my projects housed.
Birthed as a solution for artists, Audiomack places artists first. In fact, Z has gone on record saying that "Audiomack will never charge artists for anything. Ever." As a disclosure, I have used Audiomack for a few of my projects, including my recent These Beats of Mine 2 beat tape and was impressed by the accessibility of the platform.
When asked about scammers, Z flat out said that "if someone asks you to slide into their DMs for 'pricing,' it's a scam." That is, unless Kanye offers to tweet your new single to his followers for a buck. In that scenario, it's fair game to go off and get your shine on.
There are hundreds of SCAMS in the music industry. Here are the 12 most common, and how artists can avoid falling victim. https://t.co/TdeIw4szOi pic.twitter.com/RqitHOtHGq

— DJBooth (@DJBooth) January 5, 2020

Continuing to provide wise words from a decent man, Z and I began to speak on the rash of deaths in music these past few years, specifically the tragedies behind the death of fellow Chicagoan Juice WRLD. As Z and I are both fathers, we agreed that death hits differently these days. You start to ponder "damn, what if that was my child" or "damn, my kid's friends may have listened to this artist on the radio." Nipsey Hussle's death hit me as such; after the shock wore off, I thought "what about his kids?" One's entire perspective changes with children and the older one gets, the more they wish for universal healing.
"The world is fucked up," Z began.
"We all need help, but these kids really need help. I hope the record labels offering these kids millions also extend professional services, like counseling and drug rehab. I know they likely won't offer these services, but if I put these thoughts out into the world, maybe one day they'll become reality." The humanity behind this statement is further testament to how Z cares for the artists his sites cover and host.
As we brought our Q&A to a close, I asked him what advice would he give his younger self. Besides investing in Apple and Amazon, he mentioned he'd tell Little Z to slow down.
"Growing up, I wished away the end of my childhood because I was sick of school and I wanted to make money and live on my own. Then I became an adult and I realized how good I had it growing up, responsibility-free. I've learned patience as a father and caregiver. It goes a long way. "
The patience of a father and caregiver, the love of a person who "put[s] family time above everything," the rebellious spirit of a musical revolutionary, and the wisdom of a man who's been involved in the music business for most of his life. These are all things that make Brian "Z" Zisook a person to watch and learn from.