Now, I'll be one of the first to admit that Kahlo never really went anywhere; she's been around the scene cooking up dopeness for years. Hell, she even blessed me with a track. However, this latest effort? It's a return to the gritty and dangerous sounds that made Kahlo one to watch over the past few years.
The video for "Top Bitch" starts off with Kahlo bruised and bloodied, sitting in front of a police car. That's definitely one way to get my attention, for sure. With a hook like that, you want to see what the hell happened for her to be jacked up like that. From there, we get a rundown of the day's events, ranging from Kahlo and her accomplice racing off in a Mustang, getting money, and just enjoying the thrills that life gives. Kahlo's never one to bite her tongue and this track and video get in your ears and your face with reasons why Kahlo is one of the many bright stars coming out of Baltimore at the moment.
What I really like about the track is that it isn't just straight-up rap. Instead, Kahlo, over a rock-inspired beat, does a mix between scream rap and melodic rap, utilizing both to just blow expectations away. What I love about the video is that it's equal parts dark and light, as it features Kahlo bruised and battered but still standing on her own two. It's a great track and one that's needed in today's climate. Check out the video above and remember to support dope music in all its forms.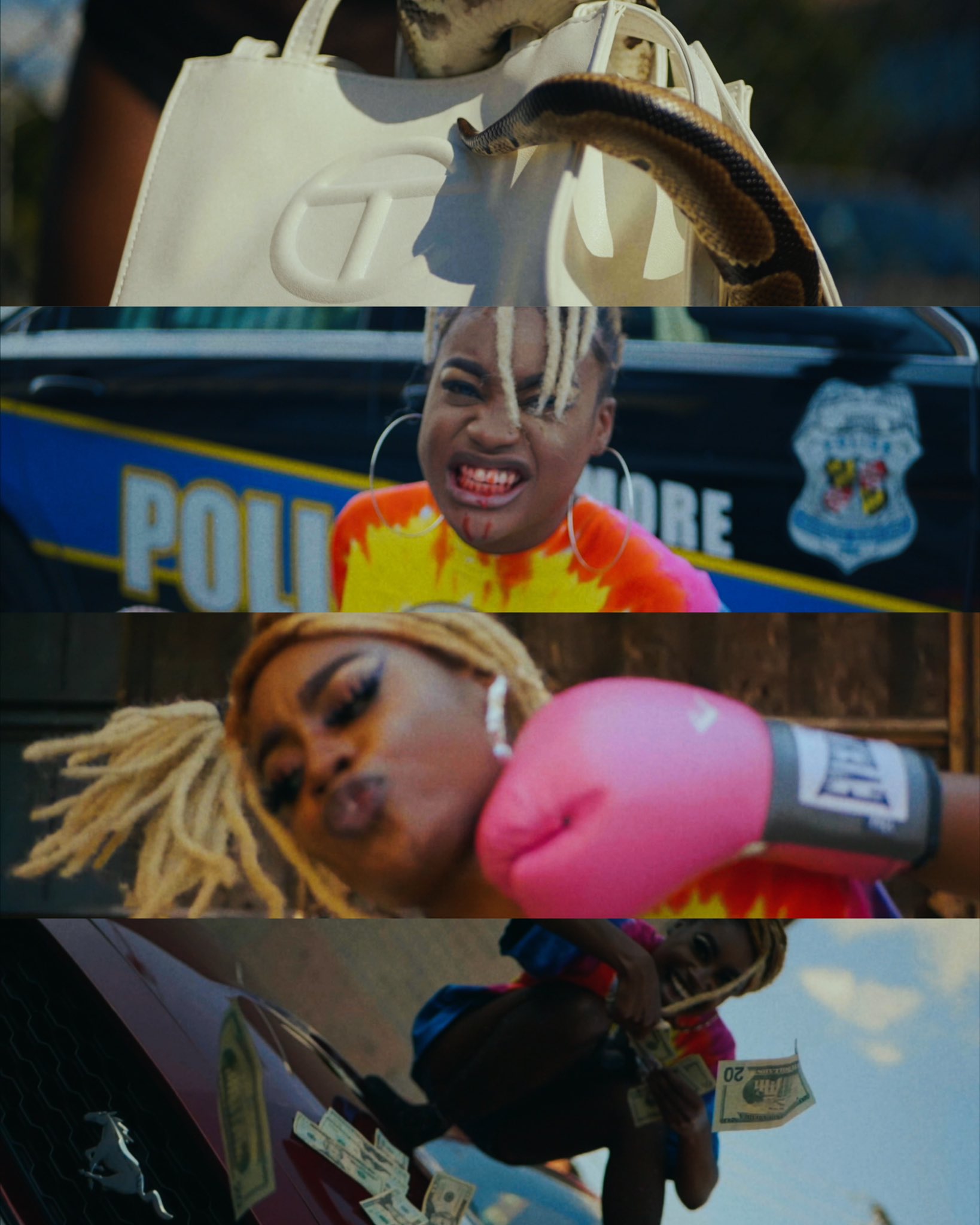 TL;DR
---
Baby Kahlo's latest is a gritty, abrasive and wild ride.