Qué Pequeño (f/k/a Station North Sadboi) has worked hard to put the city on his back through the artists he represents and works with. He's literally doing the Lord's work with his endeavors, musically and otherwise. He is doing what folks like K-Swift used to do almost two decades ago with propping up the local scene over just who's the biggest artist.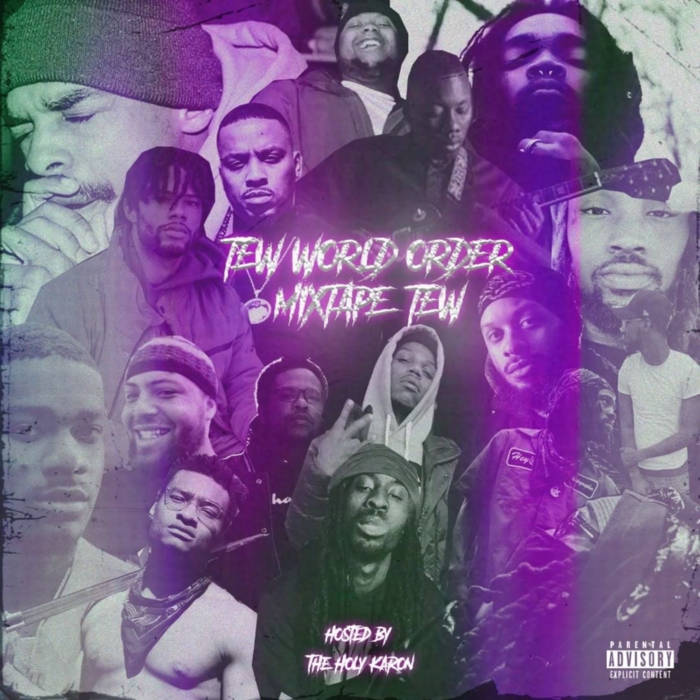 Today's Tew World Order Mixtape Tew features some of the best the city has to offer. The beauty of the two Tew World Order mixtapes is that they're as diverse as Baltimore artistry is. From the trap to the lyrical AF, the mixtape has bangers on top of bangers. This volume serves as an introduction (or reintroduction) to the fact that Baltimore is built different.
If you take the time to visit, you'll know it's not just The Wire and the accent, even though the accent features heavy throughout the project. Baltimore is an area that, musically, is diverse and can't/won't be put in a box. You've got folks like Chris Cassius, Score|Swayze, BLKLEXX and The Holy Karon who call the region home. You've got artists like Miss Kam who rep Baltimore. Hell, you even have older artists from the area like myself who remember looking positively at Mullyman for collaborating with Bleek or Bossman getting noticed by Def Jam. For me, there is no exact "Baltimore sound" because everyone from there does their thing differently, but still does it well enough that you take notice. The "sound," if I had to put it into words is "a bit of pain but a lot of prosperous attitudes."
I'll say this: if you need something that makes you feel invincible while you're playing it and still makes you appreciate the fragility of humanity at once, this is for you. If you want good music from Baltimore-based artists that feels like a late 2000s mixtape, this one is definitely for you. Essentially, if you want good music that's unlike most of what you'll hear on the radio (but still would feel right at home on the radio), this is where you need to be this weekend. There is no real "best song on the project," as each one has multiple pluses working for it. Check out the project above and remember to support dope music in all its forms.