Everyone, if you want me to feature your music on SOTB, you've got to have a hook. Anyone can rap, but you've got to give me a reason to listen besides just "oh I'm fire." With that in mind, the quickest way to my eardrums is pairing your music with an anime or gamer aesthetic. What can I say? I'm a nerd first, purveyor of dope music second. This works out well for me, because I find some of my favorite artists through similar non-musical interests.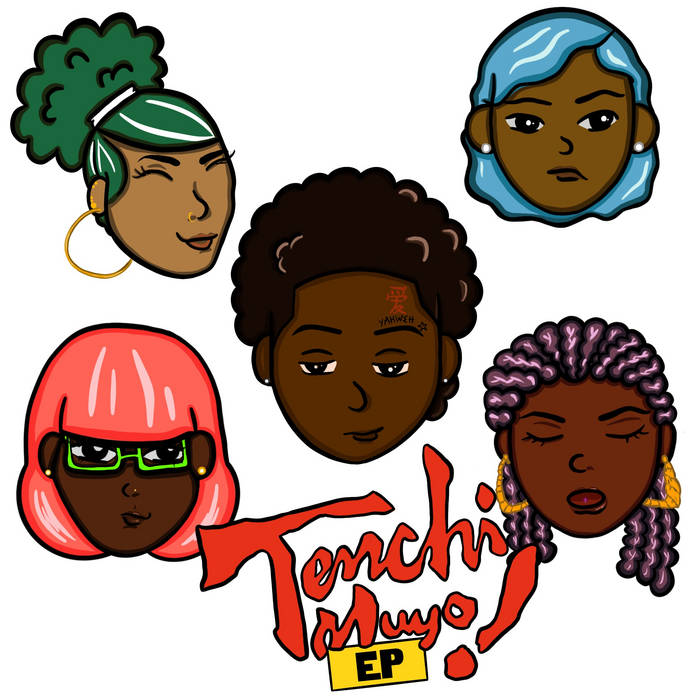 Ed Green's Tenchi Muyo EP does the anime-inspired project concept and does it well. By patterning his music after the venerable Tenchi Muyo metaseries, Green grabbed my attention. As an 80s/90s kid, Toonami was my jam growing up and the Tenchi series (kids' edits and all) had some of my favorite OG Toonami moments behind DBZ, Gundam Wing and, surprisingly, the 90s Sailor Moon dub. However, an anime-centered theme will only take an artist but so far. Because of this, let's talk about the actual music Green gives us on Tenchi Muyo.
For me, things got even better for Green once the tracks started to play in my headphones.
To use an overused cliche, the whole EP is a vibe. What that means here is that Green mixes biting lyricism and a crazy ability to ride the beat. He does so in a manner unlike some of the artists I've seen over the past few years. Say what you will about the Baltimore scene, but we understand the assignment. When it comes to using our voices as a whole instrument versus just rappity-rapping emotionlessly over a beat, Baltimore artists are in a league of our own. For the "lyrical miracle serial killer through cereal" barheads out there, Green goes in as well as one would expect after naming their project after an OG anime series. He spits as much as he rides the beat and does both well to the point you're wanting more from him after the seven base tracks (eight if you count the bonus song) end.
Tenchi Muyo roughly translates to "No Need for Tenchi." However, there's a definite need for artists like Green in the scene, ones who are as diverse as their influences. Check out the project below and remember to support dope music in all its forms.