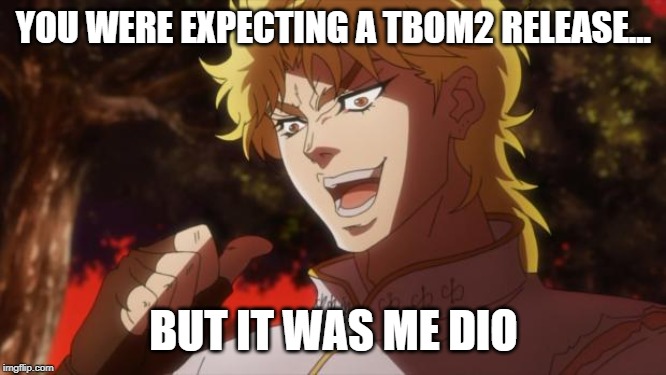 We're about two months away from These Beats of Mine 2 and you're probably wondering why there haven't been many updates this month. Truth be told, I've taken some time away from crafting the project to deal with personal issues. The insurance system we have in place in America isn't the best. It has its pluses, but when people can't get life-aiding/saving medications without dropping an entire paycheck, there's got to be a change.
I'm still aiming to have it ready on Bandcamp on August 17th, because no Speed birthday should go un-celebrated without new music. That said, I walked away for a bit because everything started to sound half-assed. My mind hasn't been into it as much because of those issues. While I love making dope music, my mental and physical health come first. Additionally, I never complete something that isn't fun to me just to say I completed it. That's how you get doubly half-assed work. It's still coming, though,. I just needed a break from it.
On another note, I decided to unearth the outtake mixes of "Thanatos" and "Keep Integrity, Never Guises" from 2014's Death of the King. I try to do something special for album anniversaries, even if it's just a retrospective on here.
However, it's a two-sided celebration. Last week, Evangelion found a new home, thanks to Netflix. The 2019 dub isn't perfect and it sometimes feels censored. Aside from buying Amazon bootlegs or paying over $2,100 for the Platinum Collection, though, it's the best we'll get right now. I've been rewatching the series, adding to my already-complicated history with the series (follow me on Twitter to get some thoughts.

Death of the King was one of several anime-inspired albums I've released and the first album where I fully confronted my mental health. Any time I can put more eyes on that project, I'm happy, because it's important to me. Thank you all for sticking with me through the years. I know it hasn't always been easy.