PG County's Teejay Mar$hall has been around the DMV music scene for years. Long-time readers may remember his name from the Fly Rebel Society. Recently, he's begun to drop freeverse after freeverse to remind people that he's got bars–and that, like with Cooley's recent drops, the skies still ain't safe. Today, we'll discuss his latest original track, "I'ma Be Great."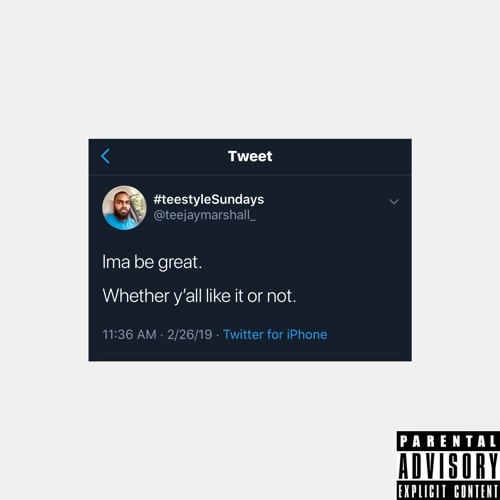 Teejay lays out the plan for his mission on this one. He's going to keep things real and realistic while still aiming for his goals. His flow, ever so calm and chill, lends an air of sophisticated–but still ready to ride–excellence to the song (think Curren$y or Pusha-T). The Seat Pleasant native lets listeners see who he is, where he's been, and where he can go.
Whether we like it or not, Teejay Mar$hall is going to continue to drop music and improve. You've got to respect the dedication to the craft, as he has a command over the soulful instrumental. Through this, we also hear his sharp, chill flow make his lyrics cut through and let us know that he's going to be great.
Check out the track above and remember to support dope music in all its forms.