Have you ever stumbled upon something you didn't know you wanted, but realized it was something you needed–only for it to come crashing down in a convoluted, slapped-together sort of way? That is the case of me and the 2017 anime Gamers!, which I finished up recently. And yes, I know I'm late to the party.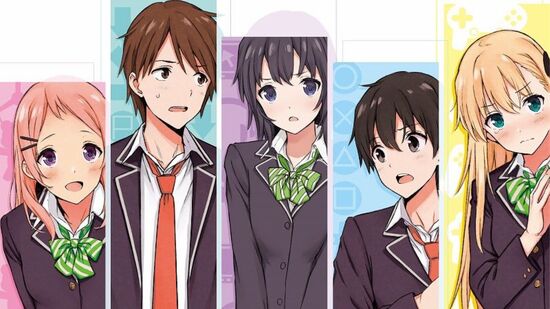 A romantic comedy without an ounce of sinister intentions, Gamers! follows a group of teens who happen to be bound together by their love of games and the power of friendship. The series plays its cliches honest and earnestly, never really subverting them. Instead, we play within their boundaries and get a sweet series with a lot of heart.
For the first eleven episodes, viewers get to grow to like and love this group of misfits. I rooted for the romance to succeed between the main characters, even though there were others who seemed better fits on the surface. Every nerd deserves love and admiration as strong as their dedication to their nerdy hobbies.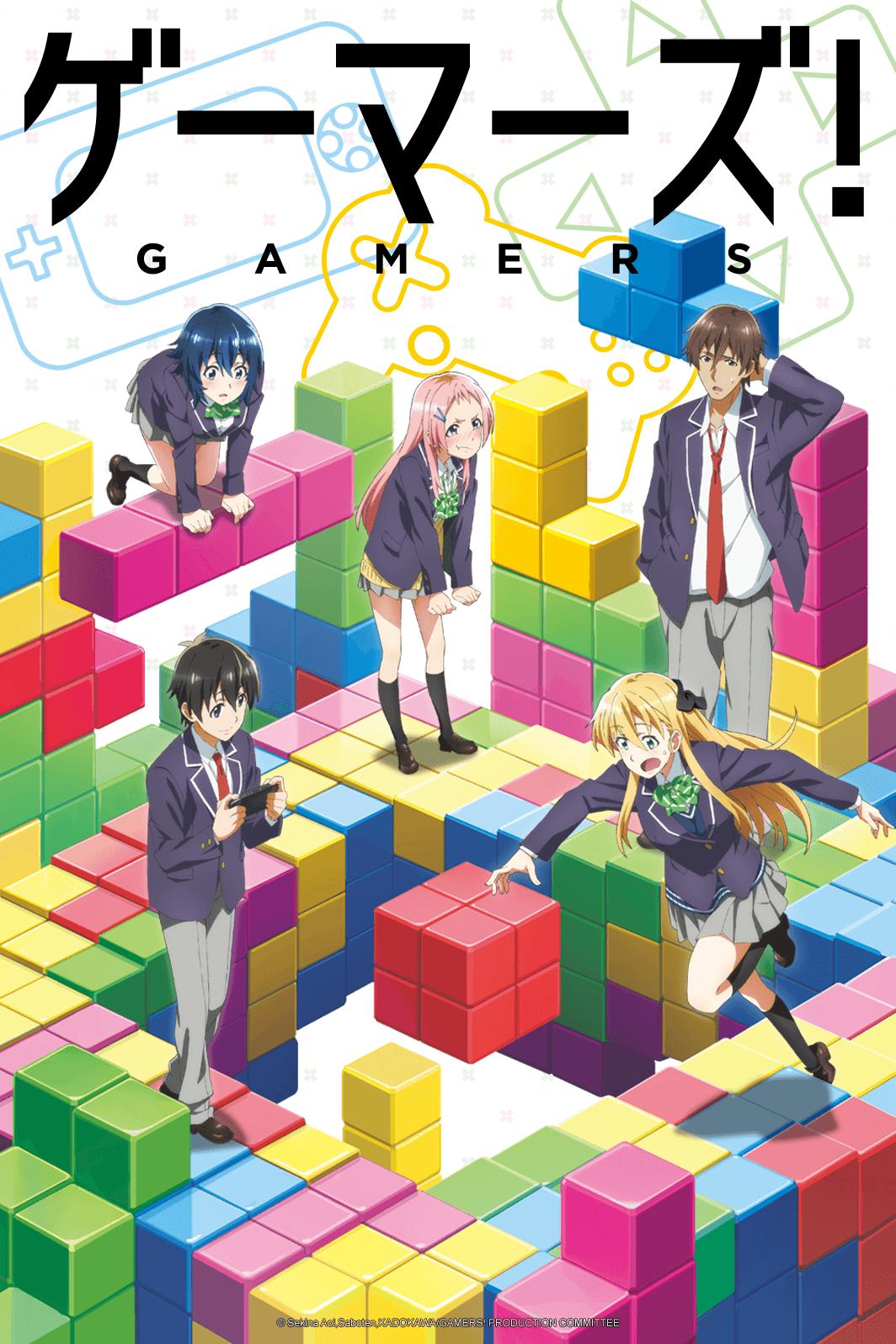 Main character Amano finds that by the end of the series and the outcast learns to be more sociable and further dedicated to people he lets into his life. He becomes a person outside of his gamer cliche. In fact, the entire ensemble cast of characters grows over the course of the majority of the series. Even though the show is cutesy and has its cliches, the characters grow and mature. That's a win.
…and then the final episode hits.
The final episode seemed like Evangelion's ending applied to a slice-of-life series. The show ends up being deconstructed. The idea of gaming being a good thing to get involved in gets consciously ripped to shreds by one of the characters. On top of that, there's a heaping amount of fanservice that feels out of place. Now I don't mind fanservice. Kill La Kill was one of my favorite anime of 2013. DARLING in the FRANXX was pretty emotional for me, even with its overt sexuality. However, the tonal shift between the episodes eleven and twelve? For me, it was somewhat a disastrous end to a series that, at points, rivaled Hi Score Girl in its depiction of the gamer lifestyle and romance (and the inevitable love triangle–or in this case, pentagon).
Now I get that Gamers! was a bit more slapstick-y than Hi Score Girl is. It also uses the "club" anime as a set-up for its romantic hi-jinks. Even with that pass, the final episode came out of left field and felt like an unneeded OVA. It could have something to do with the fact that its source material, Sekina Aoi's light novel series of the same name, hadn't ended by the end of the anime. It could've been because the anime's story proper had ended and they needed something to fill that final episode's time.
By the end of episode twelve, I thought of the WTF nature of Excel Saga's final episode or even the Haruhi episode that mainly consisted of Yuki Nagato reading a book in the club room. Take that final episode of Gamers! out of the equation, and I'd say "hey, this was worth a watch." If you leave it in, though, it'll make you question spending close to six hours of your time learning about the world these characters lived in only to have everything kind of desecrated by the end of episode twelve.
TL;DR: Gamers! is good–until that last unnecessary drop. Watch the first eleven episodes and enjoy a cute rom-com that plays around within the confines of its genre's tropes. Avoid the twelfth episode at all costs.