I didn't think I'd have to start off a Scorcese post with a eulogy. When I heard the news yesterday, I knew I could only do one thing: write.
As I mentioned on Twitter, Scorcese was one of the realest folks I've met through this long, winding journey as SOTB. That says a lot. He and I would chop it up on occasion about music, anime and wrestling. His Jason Griff–produced release , Midnight Express, was one of my favorite releases of 2020. It took wrestlerap and blended it with opulence and street lyricism. If I did year-end lists, I'd place that one on one, for sure.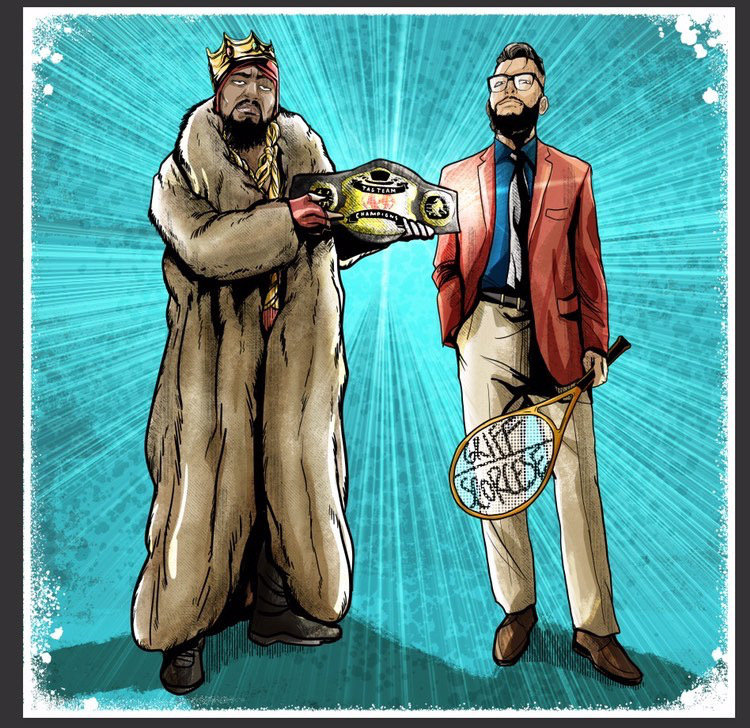 He sent me a care package with Express along with some merchandise late last year. I have it in my home office, along with the other care packages I've received from artists over the years. When things get stressful or wild, I just look at my "Artist Nook" and keep pushing. I mean, I made a whole career of being the one who kept going as long as it made sense. What'd I look like giving up now? But, all in all, Scorcese was a good dude, one that deserves whatever praise people had for him and have for him now.
This was supposed to be a joyous time, though. His latest collaboration, Lobster Tales in My Tesla was slated to drop next week.
I had the chance to peep it and, let me tell you, it was damn-near perfect. What he did on it was like if you put Midnight Express and ran it through a Curren$y machine. That is, it was smooth and opulent like ME. Even still, it didn't find itself limited by its source material/concept. It felt like a natural progression, from start to finish. The recently-released "Scarface Mahogany," perhaps, is one of the best ways to look at this project. Patchz and Scorcese linked up after the latter said one of Patchz' beats sounded like "the end of Scarface if Tony actually killed everyone and sat down to finish his cocaine." From that interaction and the recording of "Mahogany," the duo began bouncing ideas off each other and created what then became Tales.

To me, it sounds like an homage to Scarface, but not just one that says "oh, we getting money over here." It has a "wise man" sort of feel to it, even amongst the decadence. I think that's one of the things I loved the most about listening to Scorcese's music. More often than not, he sounded like a sage spitting truths from his younger years. When Scorcese sent me the private stream of the album, after setting some time aside to listen uninterrupted, I obliged and dove in. I was in the process of (finally) drafting up a piece on "Mahogany" and the album proper when True told me Scorcese passed.
Now, he'll never know, at least not in the physical, that I fucked with the album heavy. He and I never got the chance to link up on a song. But I can't live with regrets, even if I have them along the way. I can only say that the album is amazing and that he was a great person and artist. As I said, I didn't want my latest piece on Scorcese to be a eulogy. I wanted it to be a celebration of his music and his latest release. The man was proud of this one, for sure. When it drops officially, you should give it a listen. I think he'd appreciate that.
As always, be sure to give flowers to the people you rock with while they're still here. As cliched as it sounds, it isn't any less true to say or live by.
Rest easy, man.