Over the last few years, I've been blessed to have come in contact with a lot of what my hometown and its surrounding areas offer in terms of music. It's been a beautiful thing. Be it through write-ups from Valentino or Planet, Chris Cassius, Nellz GC or Infinity Knives sharing their work, collaborating with True God, Kahlo and Swayze or just IG conversations with xhriiy, I've seen the greatness that Baltimore has and I use my platform to highlight some of it.
Simply put, we outchea.
Today, I have another incredible Baltimore-born project, this time given to me by John Wells. Luckee Jordan is a five-track project that features Wells going in depth about how 2020 has changed him, between hardships brought on by COVID-19, Baltimore itself and by the loss of his father.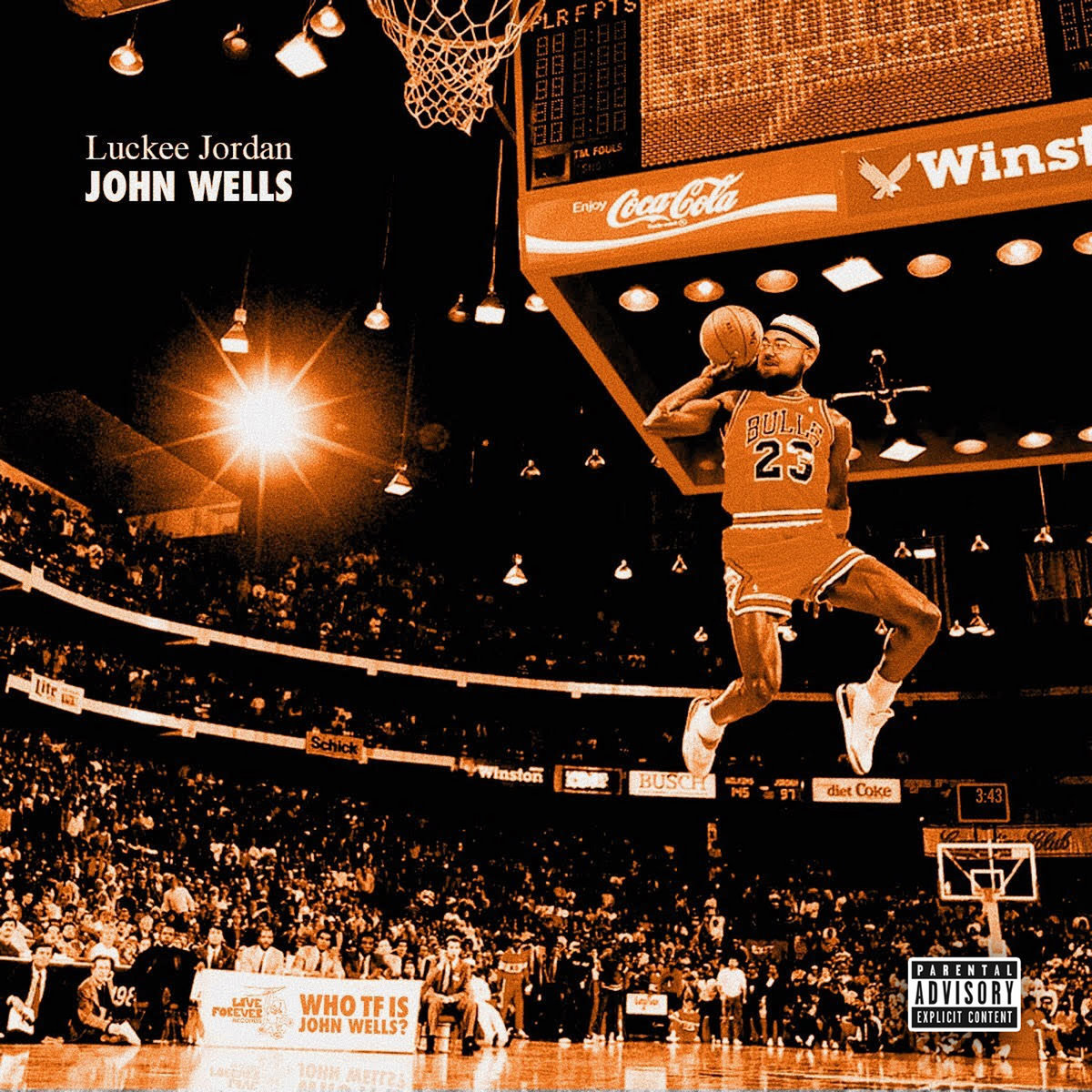 It's an introspective look that served as a great introduction for me to Wells. The extended metaphor of Wells playing Jordan to the game plays well here, as he goes in and digs deep into every facet of his life. The end result is Wells delivering a Flu Game-esque performance throughout the project. I was admittedly a bit shook that all this took place over the course of about fifteen minutes. That said, not a second was wasted by Wells on Jordan. And just like MJ with the ball, you can count on Wells to deliver heartfelt lyricism while also have some bravado in his bars. It's Baltimore hip-hop at its best, enough realness to remind you that life ain't sweet, but enough optimism to remind us that we're still standing.
Sometimes, that's the best revenge against a world that tries to take everything from you.
Check out Luckee Jordan below via Bandcamp (it'll be released on other DSPs soon) and remember to support dope music in all its forms.