Que Pequeno, f/k/a Station North Sadboi, is a fixture in the Baltimore (and DMV) underground scene. From DJing sets to just being a champion of the underground, he's one of those people that embodies that for us, by us mindset–minus LL rocking shiny suits. I had my first run-in with him when we discussed Joy Postell's Diaspora project and, from there, he's given me some dope artists to follow while also supporting my own endeavors from time to time. Had it not been for that fateful conversation, I wouldn't have done BCB 2 and wouldn't have been as open to collaborate on that album.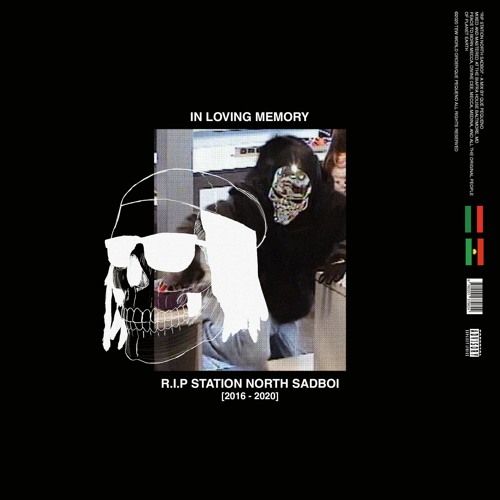 ---
TL;DR: Que Pequeno delivers a fitting farewell to his Station North Sadboi persona.
When his finale to his SNS persona was announced, I was like "bet. This is going to be great." I even made sure to drop in a track on the mix. But RIP Station North Sadboi is more than just dope music. It has the feel of an entire movement wrapped into one three-hour megamix. Featuring a cavalcade of artists who rock to the beat of their own drum, the mix has literally anything and everything you'd want to hear. Boombap? Yep. Trap rap? Yessir. Baltimore and DMV hip-hop? Of course. The roster reads like a who's who of East Coast and DMV underground, with sounds from artists ranging from Chris Cassius to Infinity Knives to Ezko to YTK. It serves as a farewell to the persona while still encapsulating what makes Que Pequeno who he is as an advocate and creative.
When I say that people like Que and Bri Mafia do the Lord's Work, this is what I mean. You don't have as many creatives in the area focusing solely on the area. But this mix? Not only is it dedicated to the area, it features some of the best in the area. If you're looking for good music, this is definitely a mix for you to savor. Check it out above and remember to support dope music in all its forms.